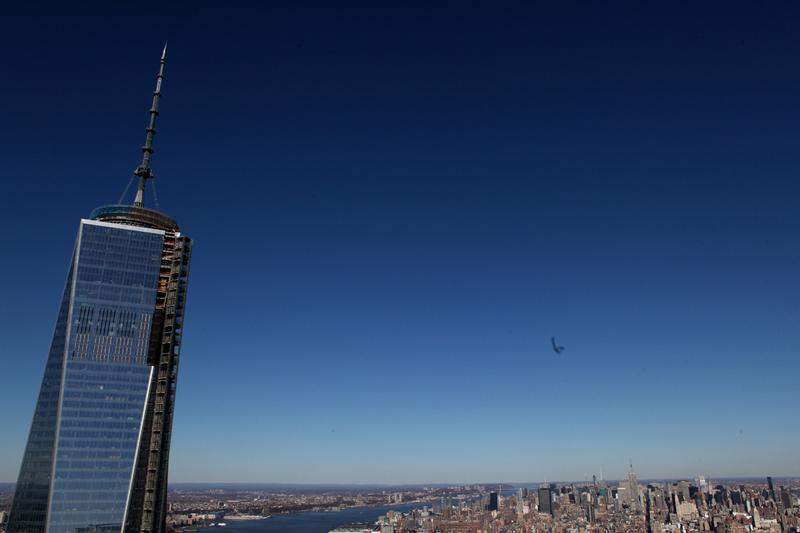 Falling ice from the World Trade Center has caused big problems for PATH riders for the second time in five days.
Around 8:21 Tuesday morning the Port Authority shut down the main entrance to the World Trade Center station because of the falling ice. Riders were forced use the Brookfield Place West Concourse entrance for service. The station's main entrance reopened around 11:15 a.m.
The Port Authority says the ice is accumulating on a construction hoist attached to the outside of One World Trade Center. Port Authority police and construction crews are removing ice from the hoist, which is about 85 stories above the ground. (They're also in the process of removing the hoist altogether—the building's elevators are working rendering the hoist redundant.)

In the meantime, the Port Authority is monitoring ice buildup and working on a short-term solution to protect pedestrians in the area from the falling chunks of ice. And they say when construction of the building is complete, and it's heated, ice shouldn't be a problem.