The Takeaway
Too Rich But Too Poor: Falling Into the Healthcare Gap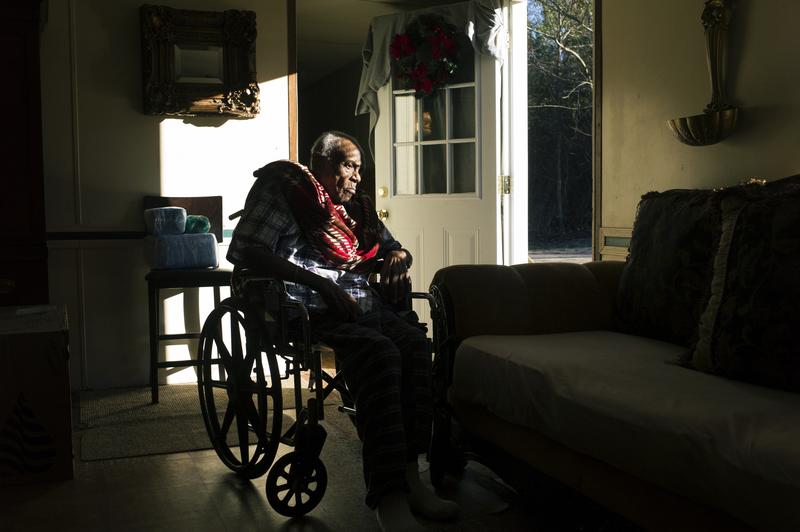 A key part of the Affordable Care Act was the expansion of Medicaid eligibility for low-income individuals with incomes at or below 138 percent of the poverty level.
But 22 states have opted out of Medicaid expansion, a move that has left nearly 4 million poor, uninsured adults in the so-called "coverage gap." These are the people who make too much to be eligible for Medicaid, but not enough to qualify for subsidies to buy coverage on the healthcare exchanges.
Florida ranks second in the nation behind Texas as the state with the highest number of people who fall into this gap—there are about 850,000 people in Florida who are at the same time too rich and too poor.
Cynthia Louis, a 57-year-old woman from Miami-Dade, is one of those low-income people living in the gap.
"You might have some people out there that want to be taken care of and don't ever want to do nothing with their life," Cynthia says. "But what about the people that was working and, you know, want to work again, and need to see the doctor and can't see the doctor because they ain't got no insurance and they ain't got no money?"
Daniel Chang, a staff writer at The Miami Herald, and Wilson Sayre, a reporter at WLRN, co-produced a special series on what it's like to live in the gap.
"[Cynthia] was really, really excited when Obamacare rolled out—it would've been the first time in several years that she had insurance," says Sayre. "She called up and they denied her. She called again because she thought they had to be wrong because everyone had been telling her that she can get insurance. She has zero income because debilitating joint pain made her leave her job, and yet she can't get medicaid."
Cynthia was ultimately unable to get covered. Though Medicaid is thought to be a health insurance program for poor individuals, Sayer says that's not necessiarily the case.
"It's actually health insurance for people who have certain connections—people who have kids, who are pregnant, or who are disabled," says Sayer. "Even people who make zero money, they still don't get Medicaid. There's this confusion that erupted for people like Cynthia. She sees an ad at the bus stop while coming in to her house everyday that says Obamacare—it kind of rubs it in her face because she feels [the state] didn't do the right thing."
Since Florida and 21 other states decided against Medicaid expansion, people like Cynthia Louis have few options.
"There's what's called Charity Care, which is a program that's run by the public hospitals," says Sayre. "They provide a type of health insurance for people who are uninsured. But because the Affordable Care Act was supposed to have a lot more people insured, there's less money for these programs. There's a lot more demand for these dwindling resources, so things like specialist care come with really long wait times—from two weeks to six months. If you need a specialist, six months is a really long time to wait."
For Cynthia, the barriers to care are only exacerbated by the pain she feels.
"The waiting is tearing me down," she says. "It's frustrating. You don't know what's going to happen today; what's going to happen tomorrow because you got to sit still here and wait on an appointment. It's bad."
Though Cynthia must wait for treatment, she may not be waiting in vain—Chang says that at least a few state lawmakers are working on a solution.
"There are people who care," he says. "The folks in the Florida Senate have pitched a proposal for Medicaid expansion and the continuation of a supplemental funding program for hospitals that treat large numbers of people like Cynthia. There's a plan in the Senate, but the folks in the Florida House and our governor, Rick Scott, have come out in opposition to this plan."
However, as it stands now, the federal government has warned Florida officials that it does not want to continue with the status quo.
"There's a new way under the Affordable Care Act where you provide medical insurance through Medicaid to low income people, and you continue to help supplement the care that hospitals provide for the remaining uninsured through a program like LIP," says Cheng, referring to Florida's Low Income Pool program.
He continues: "The governor has said he doesn't want Obamacare and that Obamacare doesn't work, and Medicaid expansion is part of Obamacare. Last week the governor announced he was going to sue because the federal government is forcing the state into Medicaid expansion by linking it to LIP...We're all waiting with baited breath to see how it ends."
Sayer and Chang's reporting can be found at WLRN and at The Miami Herald.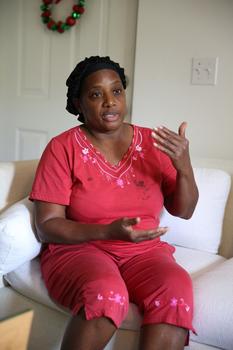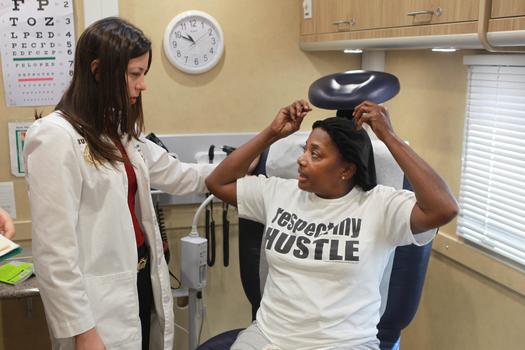 of