The Takeaway
Fallen Giant Blockbuster Video to Close Last Remaining Stores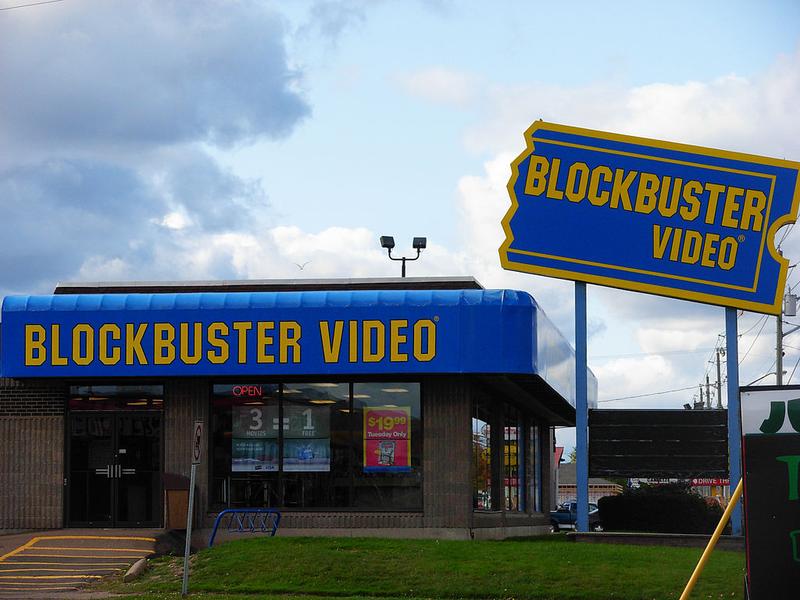 Perhaps you haven't missed your brightly lit neighborhood Blockbuster with its full parking lot, microwave popcorn, and big boxes of Milk Duds.
But the company has announced that its last 300 stores are closing down early next year. The whole business model in flames from Netflix, on demand streaming, iTunes, and video archives that easily store in the cloud.
Back in 2004, Blockbuster had more than 9,000 stores with 60,000 employees.
Aaron Hillis once wore the Blockbuster brand as a helpful blue shirted clerk—today he's a film critic and owns Video Free Brooklyn in the borough's Cobble Hill neighborhood. He joins The Takeaway to discuss the closing of Blockbuster.