Fall Arts Preview: Celebrities, Plays and Great Shows Off Broadway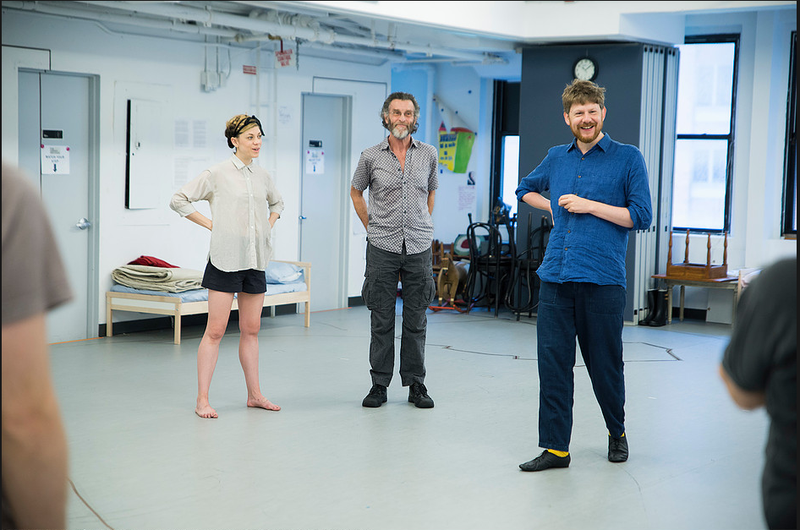 Hamilton is so last year. Well — not really. It's as big a ticket as ever, even though many original cast members have departed. But the new theater season is approaching, and with it comes new productions you'll want to stand on line for.
1. It's the year of the celebrities.
Producers are really packing plays with celebrities this season: Jake Gyllenhaal, Sally Field, Bette Midler, Laura Linney, Cynthia Nixon, Cate Blanchett, Nathan Lane, John Goodman and many others.
Celebrities are a draw that fill seats and some of them are excellent on stage (Daniel Radcliffe is a fine example); but too often, they're in vanity projects. It's best to check out the whole package - who's the writer? who's directing?  I'm most looking forward to Diane Lane in The Cherry Orchard at Roundabout, mostly because it's a new adaptation by Stephen Karam. Karam won a Tony last year for "The Humans," and he has a gift for writing about how we both love and hate our families. He's a perfect interpreter of Chekov.
2. Or maybe it's the year of Great American Plays.
There are some classics coming up, many of them rarely revived on Broadway: Lilian Helman's tart "The Little Foxes"; August Wilson's "Jitney," on Broadway for the first time; Lanford Wilson's "Burn This"; Ben Hecht and Charles MacArthur's "The Front Page." It's rumored that Julie Taymor will direct the first revival of David Henry Hwang's M. Butterfly.
Definitely coming back is William Finn and James Lapine's "Falsettos," which was ground-breaking when it first appeared on Broadway in 1993. It's about gay identity in the age of AIDS — will it still feel edgy today when it's first revival appears at Lincoln Center Theater, or will it feel like a period piece?
There's also "The Glass Menagerie," and yes, you may have seen this play a million times, and it feels like it's on Broadway every 10 years, but this production is directed by Sam Gold, who also directed Fun Home. Gold has a gift for grounding emotional drama in everyday details — it will be interesting to see what he does with this Tennessee Williams work, which he previously directed in Amsterdam. Oh — and Sally Field will star as Amanda.
3. But whatever you do — see something Off Broadway.
You probably know this — but almost all of the best stuff ON Broadway was OFF Broadway first, especially at non-profit theaters. Think "The Humans," this season's "Dear Evan Hansen" and "Hamilton." Off Broadway tickets are less expensive and easier to get and the venues are smaller. What's not to like?
You want a few suggestions? How about the Public Theater's Gabriel Family series, three plays that take you around the dinner table for a fierce, funny discussion about America today (literally today — playwright Richard Nelson incorporates day-of events into the play until the day it opens — the second takes place September 16, 2016, and the third on Election Day.)
Another show I'm really curious about is "Where Did We Sit on the Bus?" a one-man show at Ensemble Studio Theater incorporating rap that's based on a Latino school kid's question after he learned about Rosa Parks: If white people sat at the front of the bus, and black people sat in the back, where do we sit? That's an interesting conversation starter.
But there's so much more. So much more: plays by Suzan Lori-Parks, Athol Fugard, Lynn Nottage, David Hare. It's a fantastic season. Go enjoy it.