Fall Arts Preview: A 24-Hour Performance and the Muppets Take Queens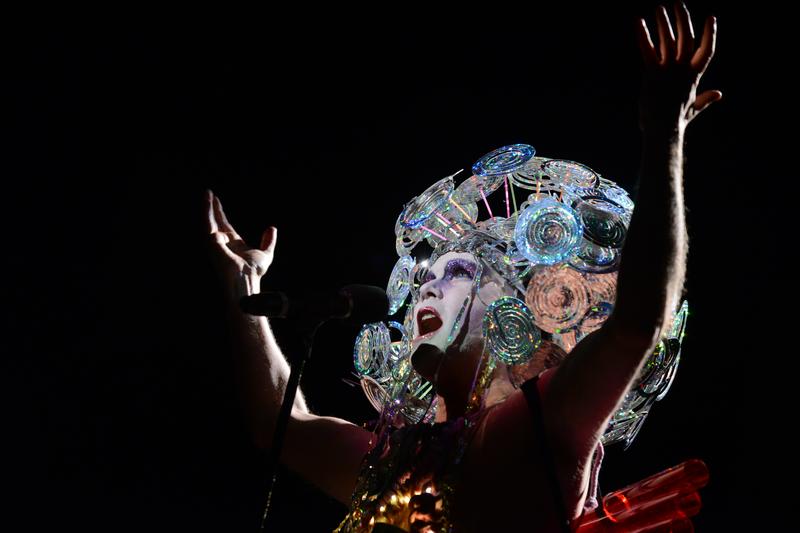 Combing through all the city's exhibits, performances and arts events can seem daunting, so Christopher Bonanos, senior editor for New York Magazine, shared some his top picks for the fall.
1. Taylor Mac's "24-Decade History of Popular Music"
Performance artist Taylor Mac (who goes by the pronoun "judy") is working on a 24 decade, 24-hour performance of the history of American popular music. Starting September 15, Mac will perform shorter shows at St. Ann's Warehouse which will culminate with a 24-hour marathon on October 8, 2016.
2. Pipilotti Rist at the New Museum
The museum a retrospective of Swiss video artist Pipilotti Rist, who specializes in immersive art environments and multimedia installations. "Pipilotti Rist: Pixel Forest" will open October 26, 2016, and will cover Rist's work to date.
3. Exploring New York City with Atlas Obscura
Atlas Obscura is a web magazine dedicated to strange things around the world. "It's kind of a weirdo National Geographic," Bonanos told WNYC's Richard Hake. The site also holds events throughout the city, like an after-hours at the Rare Book Room at New York Academy of Medicine on November 3, 2016.
"It's a great organization that not enough people know about."
4. The Muppets take Queens
The Museum of the Moving Image is set to open later this fall the Jim Henson Gallery, a permanent exhibit dedicated to the "art of muppet making," Bonanos said. It will include more than 50 puppets including Statler and Waldorf, Swedish Chef, Miss Piggy and Kermit the Frog.