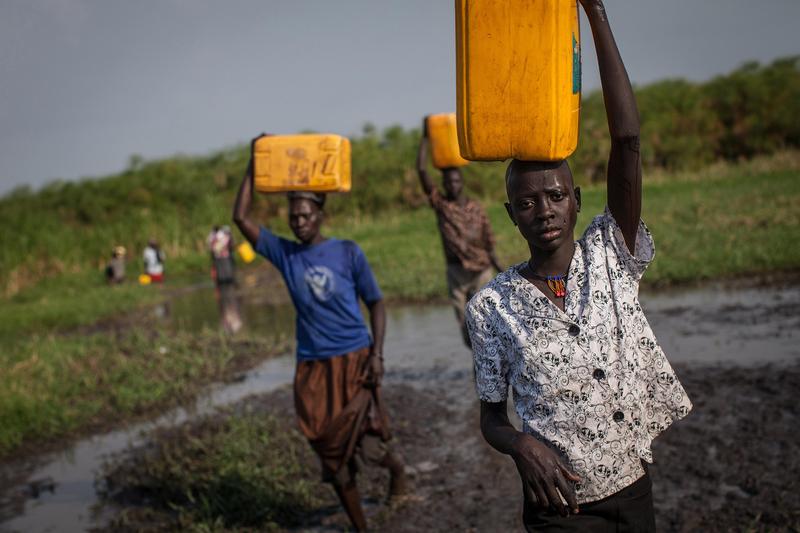 Three years ago this month, the South Sudanese people held a referendum and voted overwhelmingly for independence from the rest of Sudan. The referendum was the result of a historic peace agreement that the United States helped negotiate, which ended more than 20 years of brutal conflict between north and south of Sudan.
The 2011 vote for independence brought people together and the new African nation of South Sudan was born but, according to Alex de Waal, executive director of the World Peace Foundation at Tufts University's Fletcher School, from early on there was an appearance of unity that in reality "masked many unhealed wounds."
He says, it's these wounds that are now threatening to break South Sudan apart because of the longstanding divisions between South Sudan's Dinka and Nuer tribes.
More than 1,000 people have been killed in violence that erupted in the country last month, following a power struggle between President Salva Kiir, who is ethnic Dinka, and his former deputy, Riek Machar, who is Nuer.
The Takeaway talks with de Waal about the roots of the crisis, the possible lessons that could be learned from South Africa's experience with reconciliation, and what he believes the leaders of South Sudan should do to secure lasting peace.
Deb Dawson, of Fargo, North Dakota also weighs in. Dawson works closely with Sudanese Lost Boys and Lost Girls both in the U.S. and abroad. She is the founder and Board President of the African Soul, American Heart School for Orphaned Girls in Duk Payuel, South Sudan.