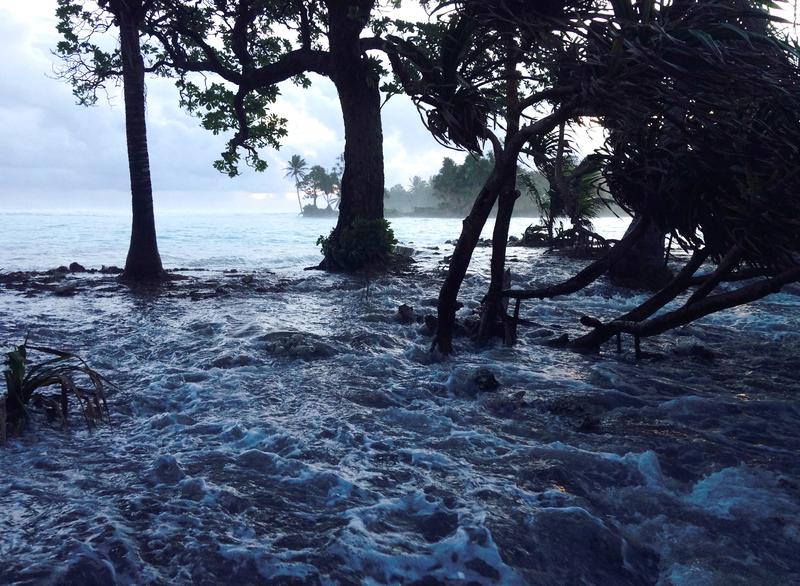 Before too long, Selina Leem's home may no longer be a home. Climate change is making the Marshall Islands disappear. Higher and stronger waves are eroding the shoreline, homes are falling into the ocean, and graves have been swallowed by water. This is her country, she is refusing to go quietly. 
Even if the world sticks to the agreements made in Paris about carbon emissions, low-lying islands like this could become extinct. That leaves Leem and her community in a difficult position. Should they stay on the Marshall Islands? Begin migration to a new place? What do these decisions mean for their culture and daily lives?
Hear her answers to these difficult questions on The Takeaway.
This story was produced as part of WBEZ's Heat of The Moment project. Click here for a transcript of this interview.