Regulars from What Once Was the Gayest Bar in NY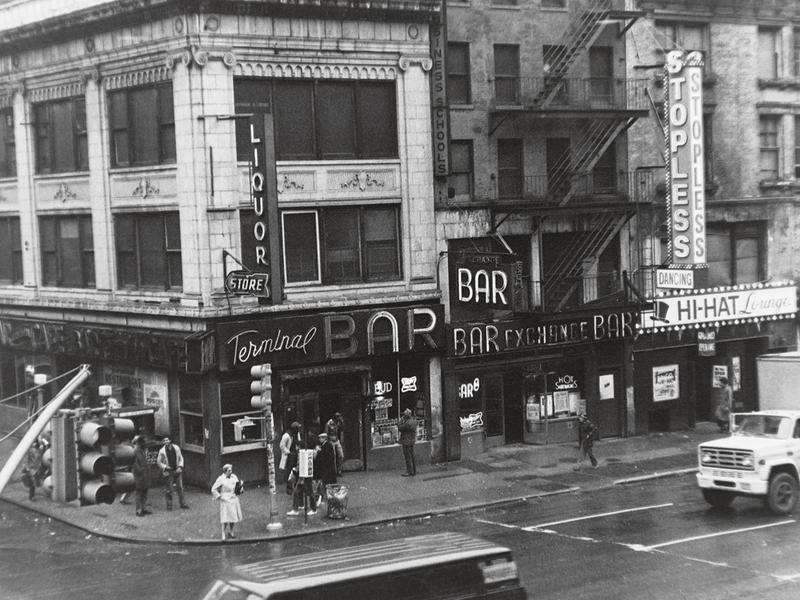 Terminal Bar was like any other dive bar in New York. But it was different — it was across the street from Port Authority Bus Terminal.
Sheldon Nadelman bartended there for 10 years until it closed in 1982. During that time, he shot thousands of pictures of regulars – office workers, prostitutes, pimps. They are now in a picture book called "Terminal Bar: A Photographic Record of New York's Most Notorious Watering Hole."
 In this interview, Nadelman said he got his Pentax 35 mm camera right after his honeymoon, and took it to work one day. He decided to start taking pictures of the customers, and most of them said yes.
Nadelman said the majority of the customers were gay, predominantly black. "It was the gayest bar in New York," he said. Nadelman said a lot of them died of AIDS, or alcohol-related illness. He believes their pictures document a rough time in the city. "I feel like I was on a mission," he said. "I didn't know it then, but after checking everything out, I was on a mission."
Nadelman is 79 years old and lives in East Brunswick, New Jersey, where he still takes pictures with the same camera. But his subjects are now different: flowers, insects and his grandchildren.