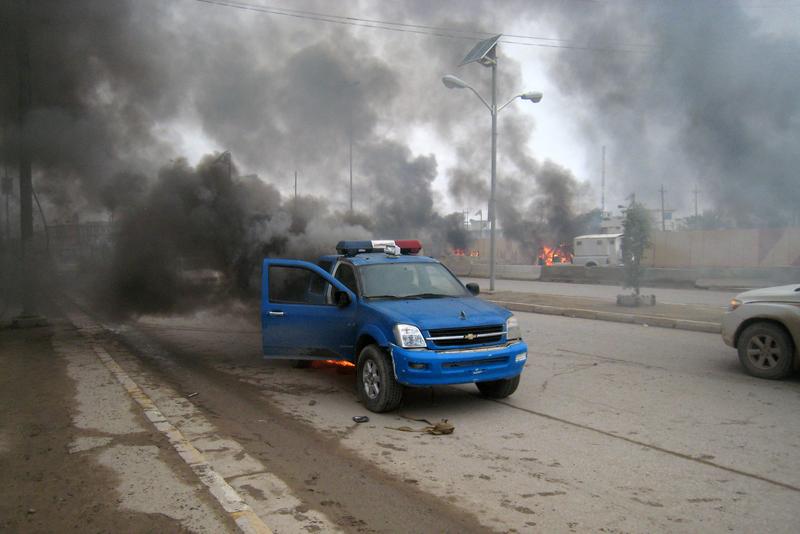 Sunni militants in Iraq have captured parts of two key cities in Anbar Province, one of the bloodiest battlegrounds in the Iraq War. Nearly a third of all the Americans killed in Iraq died fighting in Anbar.
The militants freed prisoners and occupied mosques in Falluja and Ramadi yesterday, fighting under the banner of the Islamic State of Iraq and Syria, or ISIS.
According to the United Nations, 2013 marked Iraq's deadliest year since 2008. Tim Arango, Baghdad Bureau Chief for Takeaway partner The New York Times, discusses the conflict, and whether this week's bloodshed might escalate sectarian violence throughout the country.