SchoolBook
More Art Teachers Coming Soon to NYC Schools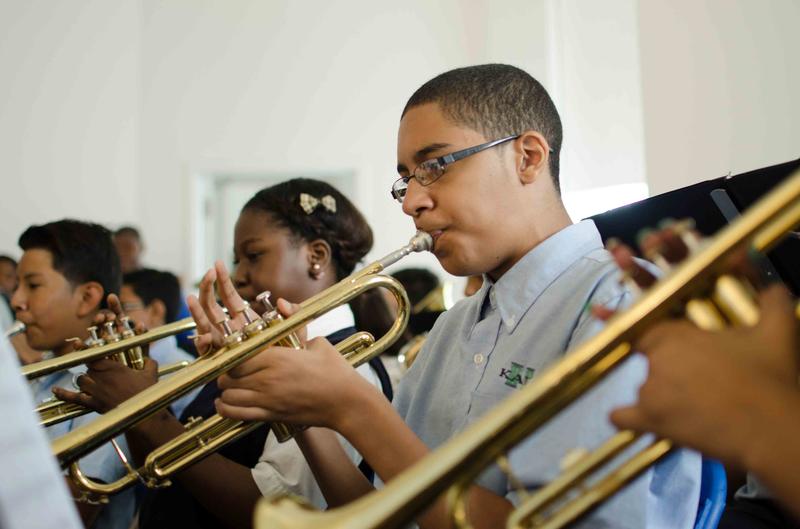 New York City will use the additional $23 million for arts education in this year's budget to hire 120 new arts teachers at under-served middle and high schools and foster more partnerships with cultural institutions, Mayor Bill de Blasio and Chancellor Carmen Fariña announced Tuesday.

Calling it an "unprecedented step forward," the mayor said the additional funds recognize that arts and culture have "the ability to help kids be stronger in a whole host of disciplines."

The city will spend $5 million of the new money to help schools hire the teachers, many of whom will work with pairs of middle schools. Some will come through a new partnership between Lincoln Center and Hunter College to certify arts teachers starting this summer, similar to an alternate certification program at the American Museum of Natural History for science teachers.
A report by City Comptroller Scott Stringer found 28 percent of city schools lack even one full-time certified arts teacher, with the South Bronx and Central Brooklyn especially hard hit. The city is using $2 million of the arts funding to hire teams in each borough to work directly with schools lacking robust arts programs, a move Stringer called a victory.

Fariña, who has been a proponent of more arts education, said students will benefit academically as well.
"The arts in many, many ways, particularly in middle school, make kids come to school," she said, adding she wants co-located schools in the same buildings to collaborate on school plays and student orchestras.
The city will also use $7.5 million to upgrade and enhance arts facilities at schools across the city, which will include new lighting for auditoriums and upgrading dance floors. And full-time arts teachers will receive $1,000 each for resources.
Arts education in the city schools suffered after the fiscal crisis of the 1970s. Mayor Rudolph Giuliani dedicated arts funding for every school during the 1990s, but that program was cut during Mayor Michael Bloomberg's administration in order to give principals more control over their own budgets.

Tuesday's announcement was made at the Bronx Museum of the Arts, where the band from Kappa III middle school warmed up the crowd. De Blasio singled out trombone player Michael Pimentel as a student who benefited greatly from the arts after his father died this school year.

"To tell you the truth after the incident happened, I just put most of my time into band and I started focusing more on music and its helped me to cope with the problem," the 13 year-old student said. "Pretty much everyone in the band is like family to me."