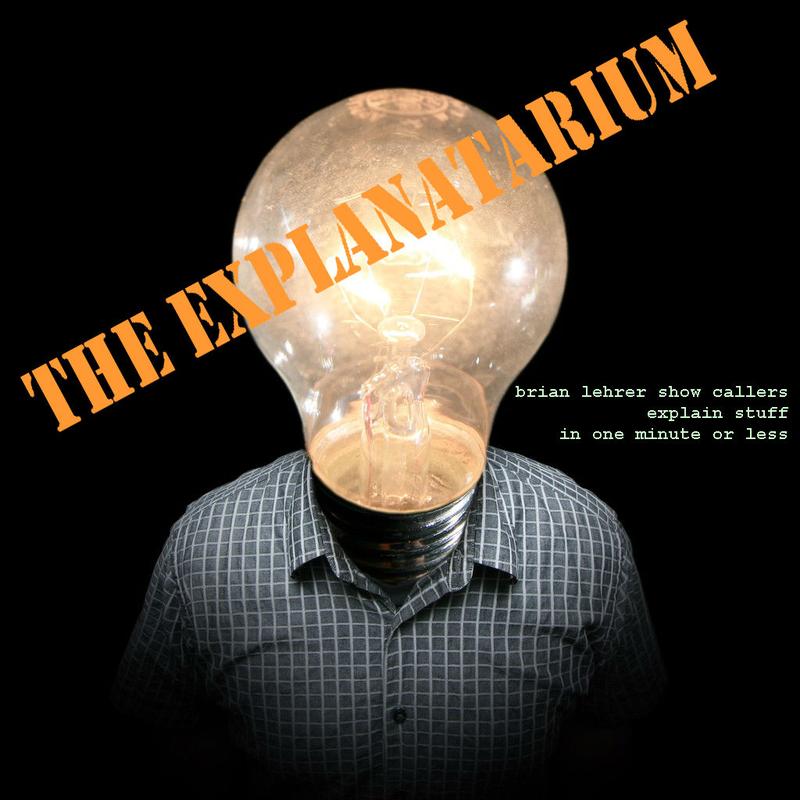 It's time for another installment in our open-phones series "The Explanatarium" -- where you get one minute to explain something to your fellow WNYC listeners. Do you just "get" something most other people find complicated? Have you done the research and figured things out? If you think you can explain something complicated or often misunderstood - in 60 seconds or less - call in and enlighten us.
In previous installments (listen below) listeners have explained the difference between incandescent and halogen light bulbs; common misconceptions about the Protestant reformation; and how subway air conditioning works.
If you can explain something - anything - clearly and simply, call 212-433-9692 or post below. No heavy opinion, no political rants, just compelling information and succinct clarification.