Exit Interview: Taxi and Limousine Commissioner David Yassky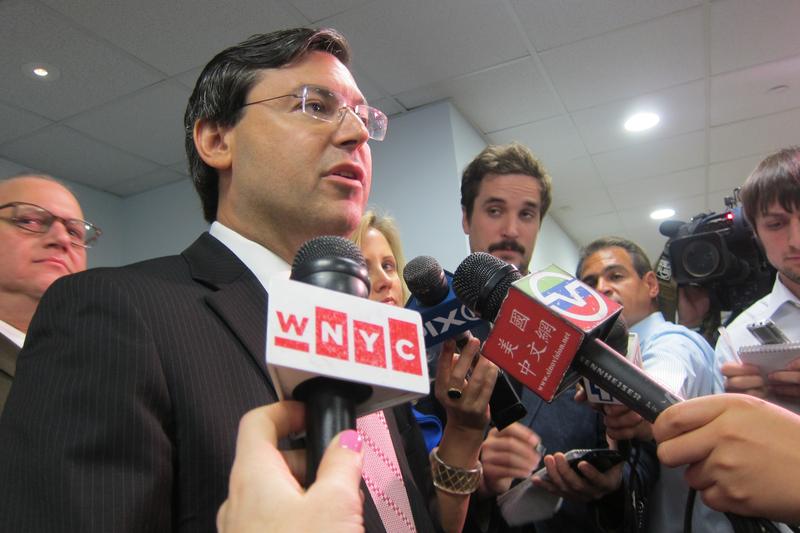 David Yassky, who for nearly four years led New York City's Taxi and Limousine Commission, sat down with WNYC's Amy Eddings for an exit interview.
The TLC was Yassky's first experience leading a city agency. Prior to that, he was a Brooklyn city councilmember for eight years.
In this interview, he talked about some of his greatest successes, like outer borough taxis and greater protections for cab drivers.
On the list of his unfinished business is the Taxi of Tomorrow, the Nissan NV200, which had suffered several legal setbacks.
"Whatever happens with Taxi of Tomorrow, at least every new taxi starting next year will have to be crash-tested for safety," Yassky explained. "That was really important to me."