SchoolBook
Walcott Admits Charter School Rollout Could've Been Better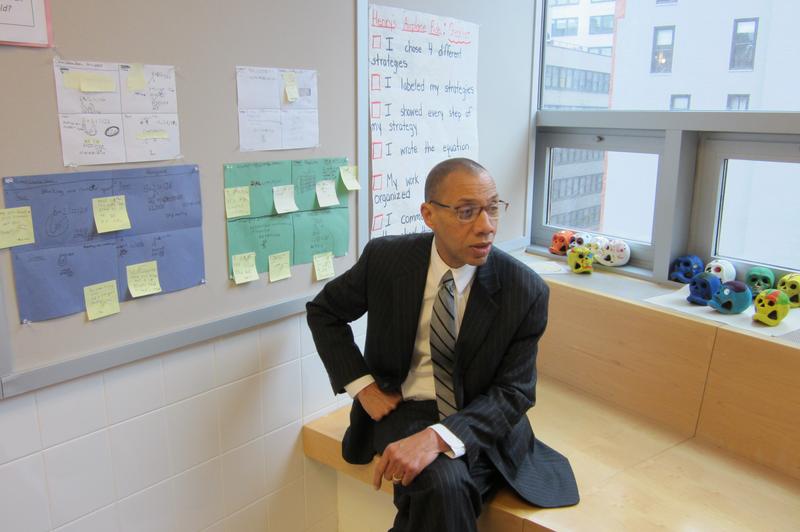 It's an understatement to say Mayor Michael Bloomberg presided over tremendous changes to the city's public schools in the last decade.  His current schools chancellor, Dennis Walcott, took over the job  less than three years ago but, in many ways, he's been by the mayor's side all along.
Walcott was the deputy mayor for education, and worked directly with former chancellors Joel Klein and Cathie Black, the publishing executive who lasted for just three turbulent months. When Walcott replaced her in 2010, many parents and education groups thought their relationship with the administration would improve.
But frustrations continued over issues like the closing of some schools, opening hundreds of new ones - including charter schools -- and taking tough stances on teacher quality.
"I think their hope was probably that I would stop charter schools more than trying to calm the water of debate," Walcott told WNYC, in an interview Tuesday. "And that's not what my belief was, so they were mistaken if they thought that I would either stop the co-locations or stop the development of charter schools."
Still, Walcott said he wished the tenor of the conversation about charter schools was different.
"Managing that type of debate, I think we could have probably done it a lot better," he said. "In hindsight how we messaged out the benefits of what charter schools actually mean, and trying to do it earlier on, and the benefits it has to a system as another choice available for our parents. It got pitted into charter versus district and I think that is not good for the system." 
Walcott pointed to the increase in school options as one of his biggest accomplishments. There are now more than 1,800 public schools, a 50 percent increase since Bloomberg took office. 
When asked if Mayor-elect Bill de Blasio's plan for universal pre-kindergarten could lead to higher student performance, Walcott said it could if there's an emphasis on quality early childhood programs. He also called de Blasio a "very good guy who cares about education," and said he's been meeting with him to ensure a smooth transition.
But he disagreed with de Blasio's assessment that the next chancellor should be an experienced educator.
"I consider myself to be a pretty good chancellor, frankly, and I've gotten better as the years have gone along," he said. "I'm not shy about saying that."
More than the proper education credentials, Walcott said the chancellor must have the managerial and political savvy to manage a system with more than 1.1 million students and 135,000 employees.