'Exhaustive' Christie Report Omitted Port Authority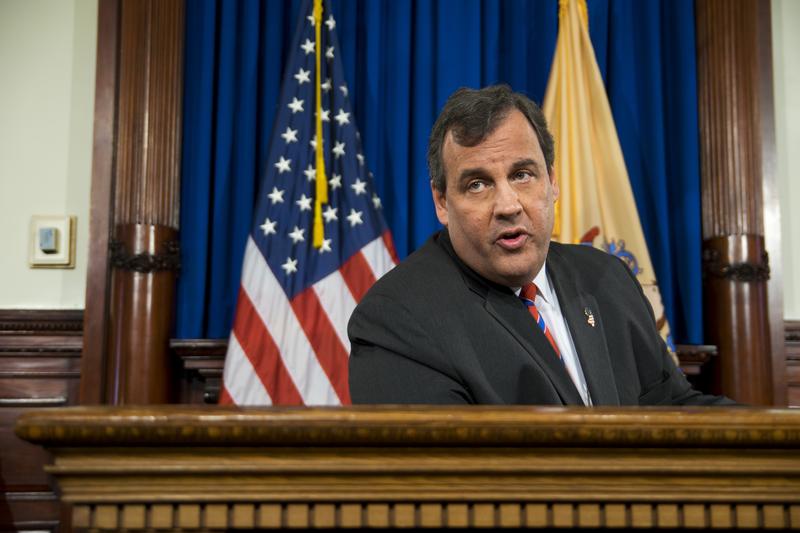 UPDATED WITH FOYE COMMENTS: The team hired by New Jersey Gov. Chris Christie to investigate the politically-motivated lane closures at the George Washington Bridge did not interview any employees of the Port Authority of New York and New Jersey, the bi-state agency that executed the lane closures. Other than key Bridgegate figures David Wildstein and Bill Baroni, none of them were even asked.
"No Port Authority employees who were working at the time of the lane closures were interviewed, to our law department's knowledge," said Chris Valens, spokesman for the Port Authority.
That includes Port Authority Executive Director Pat Foye, whose emails figure significantly in the unraveling of the Bridgegate scandal.  "I didn't get an invitation, so I wasn't interviewed," Foye said Tuesday after a speech at the Building Congress of New York, adding "I was not disappointed." 
Christie and his attorney Randy Mastro have called the investigation "exhaustive and thorough," noting repeatedly that 70 witnesses were interviewed and 250,000 pages of documents were reviewed. But that did not include interviews at the very agency that ran the traffic jam for political retribution scheme.  Nor did it encompass any members of the Port Authority Police Department, incuding Paul Nunziato, the head of the PAPBA union, who has said he discussed the lane closures with Wildstein. 
Assemblyman John Wisniewski, who is investigating the lane closures for the New Jersey Assembly, said not questioning Port Authority officials was a serious omission.
"You have to talk to the Port Authority. This happened at the Port Authority," he said. "Otherwise you've left part of the fact pattern unquestioned, unaddressed."
The Port Authority turned over the same documents to the team led by Gibson, Dunn & Crutcher Attorney Randy Mastro that were turned over to the legislative committee headed by Assemblyman Wisniewski and Senator Loretta Weinberg, officials said.
Mastro at first seemed to indicate that his team did speak to Port Authority staffers, saying in response to an email inquiry that he "did interview others at PA, but we have not publicly identified the more than 70 witnesses we interviewed."
After being questioned about the Port Authority statement that no employees at the time of the lane closures were interviewed, Mastro responded that New Jersey representatives had been interviewed. But those two -- current Port Authority Deputy Executive Director Deb Grammicione and her chief of staff, Nicole Crifo were interviewed and quoted in the Mastro report about their work for Christie in the Governor's office. Gramiccione only took over as the top New Jersey appointee at the Port Authority after Bill Baroni resigned in December, when the lane closure controversy had become intense and public.
"We had the benefit of [Port Authority employees'] prior testimony and the documents they have produced, responsive to subpoenas, and interviews with the New Jersey representatives," Mastro said in a phone interview asking for clarification of his email about interviewing "others at PA." "Beyond that, I'm not going to comment," Mastro said.
But Assemblyman Wisniewski said the testimony and those documents were incomplete. "How did all of these folks at the Port Authority come to understand that David Wildstein was a guy to be listened to, that he represented the Governor? I had the unique opportunity of looking straight into the eyes of [Port Authority bridge and tunnel director and George Washington Bridge general manager] Cedrick Fulton and Robert Durando and hearing them talk about a 'culture of fear.' What I wasn't able to get is why they were so terrified. That ought to be explained."
Wisniewski added that the testimony of Foye, Fulton, and Durando was taken before he saw their documents."When I was questioning them I was feeling my way through the dark. Now I see the paperwork. There are many other questions that ought to be probed."
In his remarks on Tuesday, Foye also said that separating the Port Authority into two separate agencies, as the report proposed was "akin to Olympic ice skating, with a high degree of difficulty."   Governor Chris Christie endorsed that proposal Friday, and on Saturday,  New York Governor  Andrew Cuomo didn't rule it out.  But Foye said "the assets and the financing street are bi-state.  It would be an extraordinarily challenging and difficult endeavor."
A few new documents were made public for the first time on Thursday as exhibits to the Mastro report.
That includes notes from a meeting between Port Authority Director Patrick Foye; Robert Durando, the director of the George Washington Bridge; and Foye's assistant, John Ma. "Durando says he has been at Port Authority for 35 years, starting his career as a toll agent after graduating from college," the notes say. "Has been General Manager at GWB for approx. 11 years. He says this is the most screwed up thing he has been involved with in his career. Adds that he had pit in his stomach when Ft. Lee Police Chief told him of missing 4 year old boy."
It was later reported that the traffic jam in Fort Lee hindered the police search for the boy, who was eventually found unhurt.