The Takeaway
A Remorseful Executioner Fights to Abolish the Death Penalty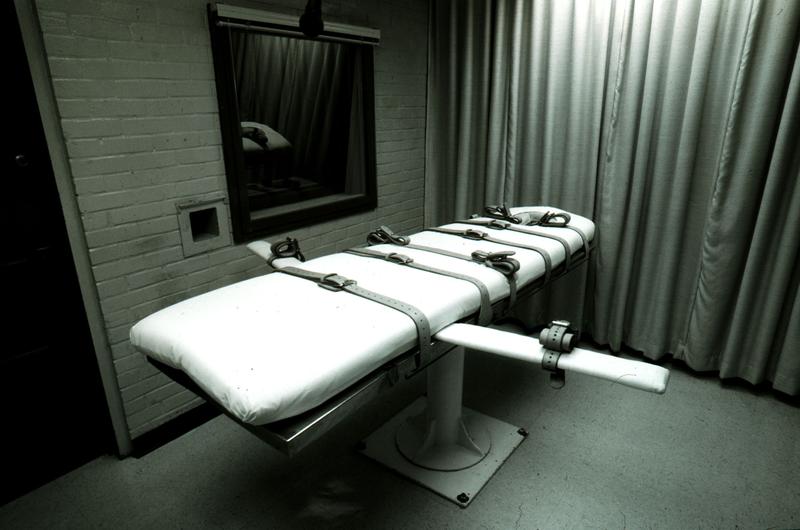 Click on the 'Listen' button above to hear this interview.

For the first time since 1971, less than half of Americans support the death penalty. That's according to a poll released last week by the Pew Research Center, which found that 49 percent support capital punishment, and 42 percent oppose, trend lines that are increasingly converging by the year. 
Despite these trends, Ohio announced this week that the state will resume executions in January after a two year hiatus.
Though The Buckeye State is going full steam ahead with the death penalty, Frank Thompson is happy to see national attitudes changing. Thompson is somewhat of an unlikely advocate — he was superintendent of the Oregon State Penitentiary from 1994 to 1998, and oversaw the state's only two executions in the last 54 years.
Thompson entered the role of superintendent after serving as a military policeman in the Vietnam War, and with over 10 years of experience running prisons, he thought he would be prepared to conduct executions when he was asked in a job interview if he was willing to go through with them. 
But now, he works to abolish the death penalty. Thompson's main argument against the capital punishment is one of public safety. Murder rates in non-death penalty states are consistently lower than those with the death penalty — 44 per 100,000 people versus 3.4 per 100,000 people, and a recent survey of criminologists by the University of Colorado found that 88 percent of criminologists believed that the death penalty did not act as a deterrent for future crimes.
In an emotional interview today on The Takeaway, Thompson shares his story.