Studio 360
Excuse Me, Could You Touch That Person Next to You?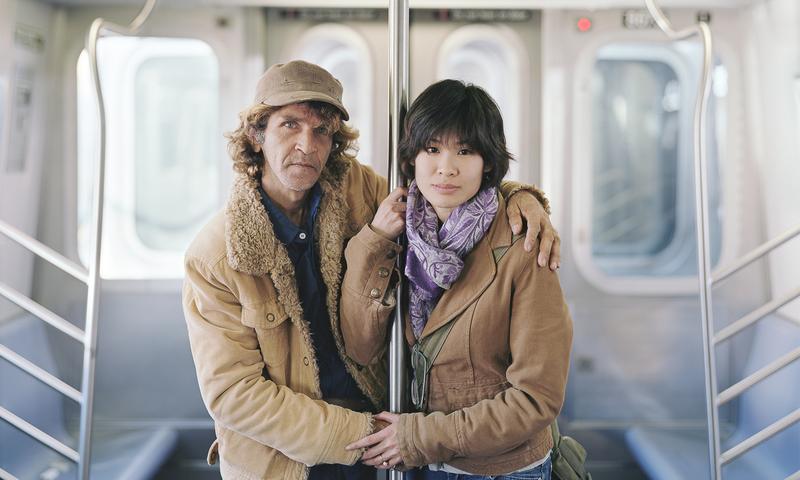 Photographer Richard Renaldi has spent years trying to burst the invisible bubble of personal space, getting strangers to hug or hold hands, and photographing them. It began in 2011, when he stopped Jessica Ong on the subway and introduced her to Alfredo. Renaldi asked them to embrace. And then he took a picture with his big 8x10 view camera, the kind with an accordion lens on the front. "I was very fearful about doing it," says Renaldi. "So, the very first one I did in retrospect was tentative — because I was so tentative."
Renaldi has taken photos of strangers all over the country. The project made him a better photographer, more fearless, he says. Not everyone he asked said yes, but many did. The book Touching Strangers collects those portraits.
Almost all the photos feel strangely intimate. But are they? Renaldi calls the pairings fictional and orchestrated. In one image, a middle-aged man kneels on a basketball court next to an elderly woman. Their hands are clasped, each finger crossed through the other. It looks as if he's asking for forgiveness. "Through 20 long years in NYC, I had not one picture of me with anyone," the man in the photo writes. "So when I was approached to take one beautiful picture, I did. Not with a stranger but with a woman that spent 80 some odd years on this earth. She was no stranger to me."
Slideshow: Touching Strangers
Music Playlist
Don't Stand So Close to Me

Artist: The Police

Album: The Very Best Of Sting And The Police

Label: A&M

Flim (Album Version)

Artist: The Bad Plus

Album: These Are The Vistas

Label: Columbia

Strangers in the Night

Artist: Cake

Album: B-sides and rarities

Label: Upbeat Records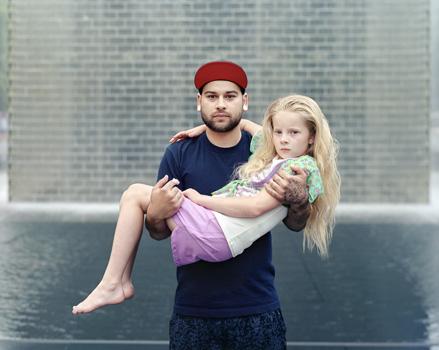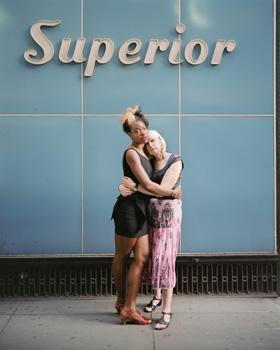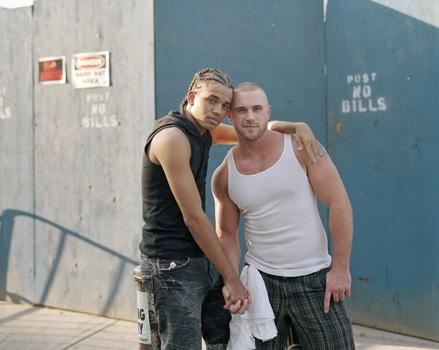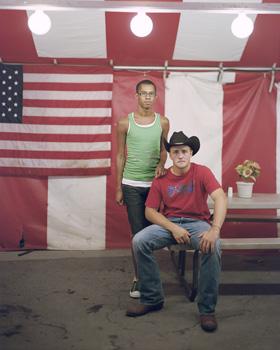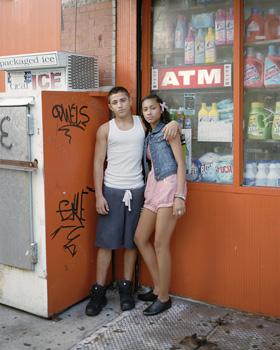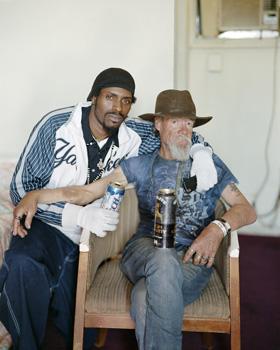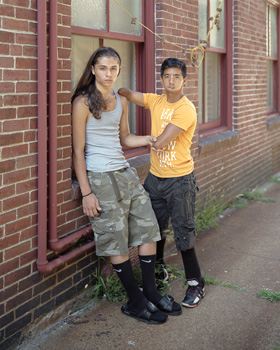 of