SchoolBook
NYC Schools Wrestle with 'Bad Math' on Trailer Count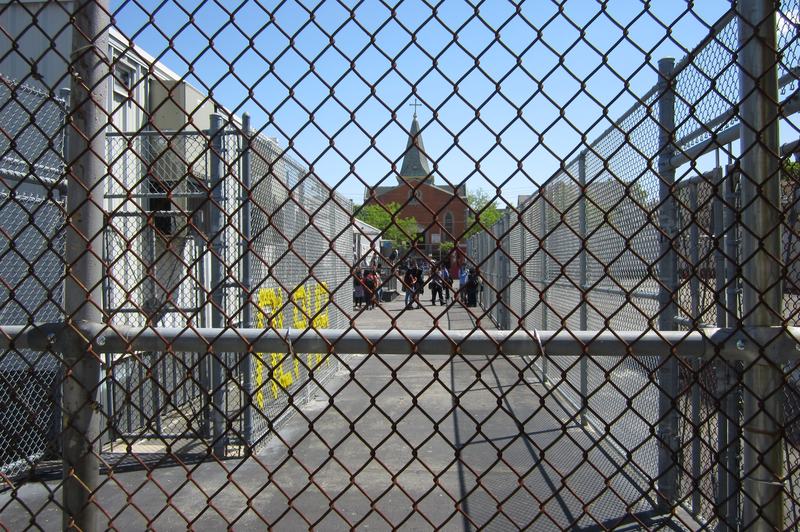 Richmond Hill High School in Queens has 11 classroom trailers parked outside the main building, more than any other school in the city. They serve about 700 students, or about one third of the school's student population. 
Given the overcrowding, the city's announcement that it would remove all of Richmond Hill's trailers over the next two years should be welcome news, right?
PTA co-president Cheryl Rose is not so sure. "That's not going to alleviate overcrowding," she said, explaining that there is not a sensible plan to make space for all the students and teachers who currently rely on the trailers. 
The Richmond Hill scenario mirrors what is happening on a citywide scale. The Department of Education has $480 million in its capital budget to remove all of the 321 trailers across the five boroughs. So they are starting to pull them up, and repave the sites into ball fields or playgrounds. The problem is that school planners do not have a firm plan for where to put the displaced students. 
And the figures they are using to develop plans are faulty. More than 6,700 students attend classes in trailers, according to the department's latest count. But that number doesn't include any of the students using trailers at 14 high schools.
"I think their math is unacceptable," said Leonie Haimson, executive director of the group Class Size Matters, which published its own report recently on overcrowding. "We don't know how many kids are in trailers," she said. "But we've estimated that it's probably more than 10,000 — or more than 50 percent more than what the city is actually reporting."
Richmond Hill H.S. PTA co-president Cheryl Rose, in front of an annex the school also uses (Beth Fertig/WNYC)
While high school students are counted in the student enrollment tallies, they are not on the spreadsheet tracking how many students use trailers. That number includes only elementary and middle schools. The Department of Education said high schoolers aren't counted because they switch classes each period, unlike younger students who mostly stay in one room all day. The same goes for some special education programs.
Without knowing how many students are in trailers, critics said, it's impossible to move every child into a regular classroom, as the city vowed in its five-year capital plan.
"You can't possibly plan to solve the problem if you don't even acknowledge the scope of the problem," said Gavin Kearney, an attorney at New York Lawyers for the Public Interest, which has been fighting to get rid of trailers at schools.
The new capital plan includes more than 33,000 seats in total, at a cost of more than $3 billion. But advocates say that won't be enough to replace all the seats in trailers, plus build new pre-kindergarten seats and handle growing enrollment in many neighborhoods.
Deputy Chancellor Kathleen Grimm acknowledged before a recent City Council hearing that there are a lot of loose ends when it comes to trailers.
"I'm not saying we're going to have a whole plan in place by September," she said. "We won't."
Instead, the city will start removing about 45 trailers that are underutilized next school year. After that, Grimm said, planners will have to get more creative.