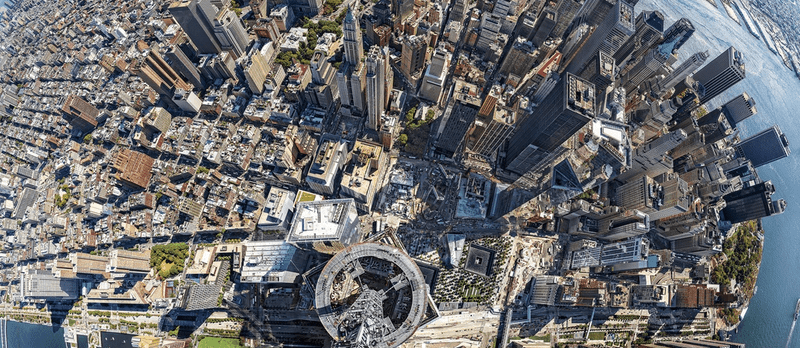 Time Magazine was given exclusive access to be the first to photograph from the top of One World Trade. Jonathan Woods, senior editor of photo and interactive for TIME, explains the technology behind the project and what it was like to see the city from the tallest building in the West. We found the WNYC offices from the panorama. If you can find your office or house, tweet us the link or post in the comments below.
---
#NYCFromAbove: A Photo Project of Our Own
Update: See Our Favorites Here!
We're asking you to take a photo of NYC from a high vantage point -- your roof, your work, a bridge, wherever -- and send it to us. Tag it with #NYCFromAbove on Instagram (search) or Twitter (search), and we'll collect our favorites on the site!
---
We found the WNYC studios from TIME's 1WTC panorama. http://t.co/Gn76Qzjk7E If you find your office/home, send a link pic.twitter.com/Ta9taErwFB

— Brian Lehrer Show (@BrianLehrer) March 6, 2014
Video: How Time Got the Panorama Shot