Examining the Nuclear Deal with Iran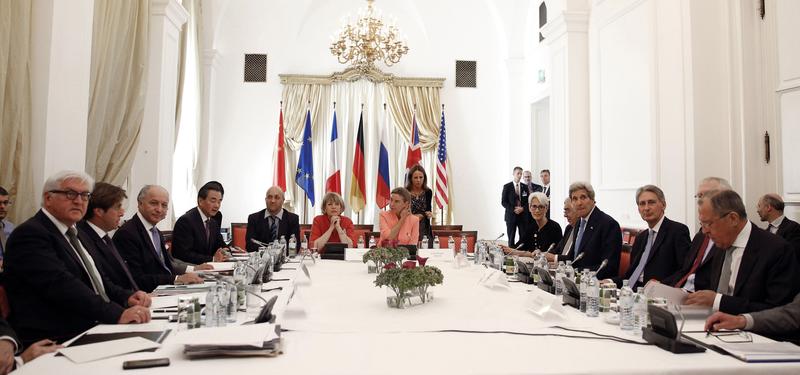 Sometime in the next two weeks, Congress will vote on one of the most important and hotly-contested foreign policy agreements in decades. The Iran Nuclear Deal will have a major impact on America's national security and the future stability of the Middle East, and it will help define President Obama's legacy.
In this special from America Abroad, take a look back at the last 10 years of U.S. policy towards Iran, including an oral history with the key players. Then, take a look ahead to how the Joint Comprehensive Plan of Action will play out over the next 10 years. Individuals in Tehran and Tel Aviv will explain their perception of the deal how it will affect their lives.
Airs Friday, September 11 at 11pm on AM 820
Featured guests include:
Yaacov Amidror: Israeli General and former national security advisor to Benjamin Netanyahu
Howard Berman: California Congressman and Chairman of the House Foreign Affairs Committee from 2008 - 2011
Bill Burns: Deputy Secretary of State from 2011 - 2014 and a lead negotiator with Iran
Nick Burns: Under Secretary of State for Political Affairs from 2005 - 2008
Mark Dubowitz: Executive Director of the Foundation for Defense of Democracies
Robert Einhorn: Special Advisor for Nonproliferation and Arms Control from 2009 - 2013
Phil Gordon: White House coordinator for the Middle East from 2013 - 2015
Jim Jeffrey: Deputy National Security Advisor for George W. Bush
Suzanne Maloney: Senior Fellow in the Center for Middle East Policy at the Brookings Institution and author of Iran's Political Economy Since the Revolution 
Dennis Ross: Special Assistant to President Obama and National Security Council Senior Director for the Central Region from 2009 - 2011
Juan Zarate: First Assistant Secretary for Terrorist Financing and Financial Crimes from 2001 - 2005