Ever Wonder Why New Jersey Has Such Cheap Gas?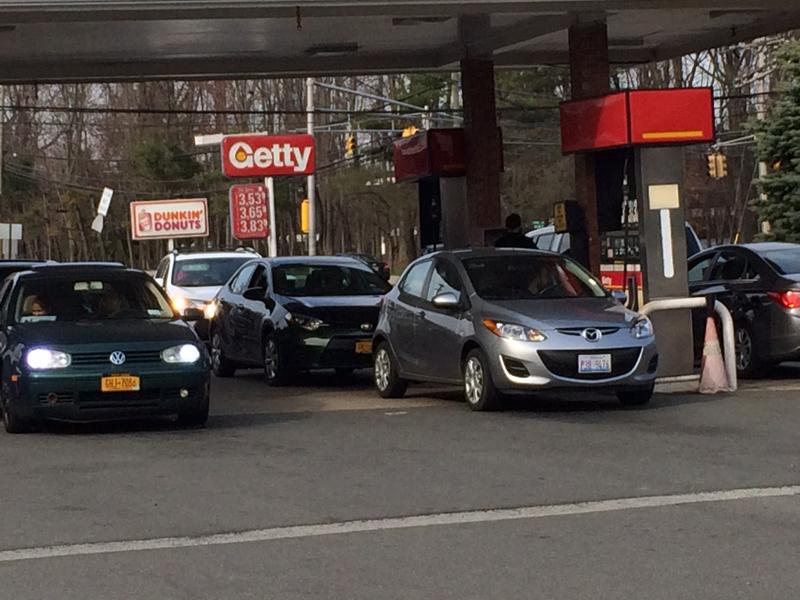 New Jersey's gas tax is the second lowest in the country after Alaska, and hasn't gone up since the late '80s.
But transit advocates says that low, low cost comes with consequences.
Most of the gas tax goes to the Transportation Trust Fund, which pays for the state's share of transportation projects – from fixing bridges to filling potholes and repairs for NJ Transit.
Because the tax is so low, the fund hasn't had enough money to cover its costs. That's led to a lot of borrowing, and some creative financing. And now even that money is now running out.
"Until we find a new source of revenues to support this, the transportation fund is going to be in real crisis," said Thomas Wright of the Regional Plan Association.
State Senator Ray Lesniak thinks he has a solution. Over three years, he wants to raise the gas tax by 15 cents. He says that will cost drivers under $100 annually, less than the $600 on average they spend on repairs because of bad roads.
"It's something that the time has come. We just have to bite the bullet and do it," he said.
Many transit advocates want to go even higher. They say every penny that's added to the gas tax amounts to $50 million more in transportation spending. They also want additional fees for electric vehicles.
Governor Chris Christie, however, has pledged repeatedly that he won't raise taxes.
Raising the gas tax is unpopular among voters as well. A poll from the Eagleton Institute at Rutgers University found that two-thirds of New Jersey residents oppose an increased gas tax. The poll noted, however, that opposition fades when people learn the taxes would pay for repairs to crumbling roads and bridges.
David Hanson of Upper Saddle River is a case in point. He called both the gas prices and New Jersey's pattern of borrowing "outrageous." But he would like to see an increased investment in infrastructure.
"If it truly was going to go to it, and it truly did improve the roads, have at it," he said. "Charge more. But, you know, I'm skeptical,"