Soundcheck
Evan Caminiti: Visceral, Pulsating Soundscapes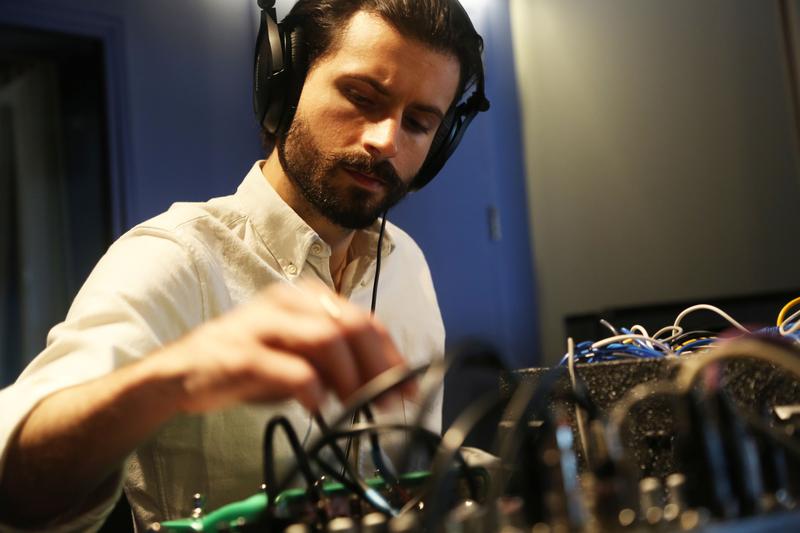 Evan Caminiti's soundscapes bring to mind the work of Brian Eno and other electronic, avant-garde musicians.  His past works – both solo and with his other project, Barn Owl – were rooted in sweeping, manipulated guitar drones, but his latest album, Meridian, focuses on synthesizers, combining Caminiti's post-minimalist techniques with the micro-sounds of "glitch" electronica.  Oh, and Caminiti says it's meant to be played loud. 
The album is named after the concept of energy flowing through the body along different paths, called meridians. Some of that energy flows in the 
Soundcheck
 studio as Caminiti, who has promised to do some rare solo touring this year, visits for a live performance. 
See more pictures of the session over on our Tumblr.