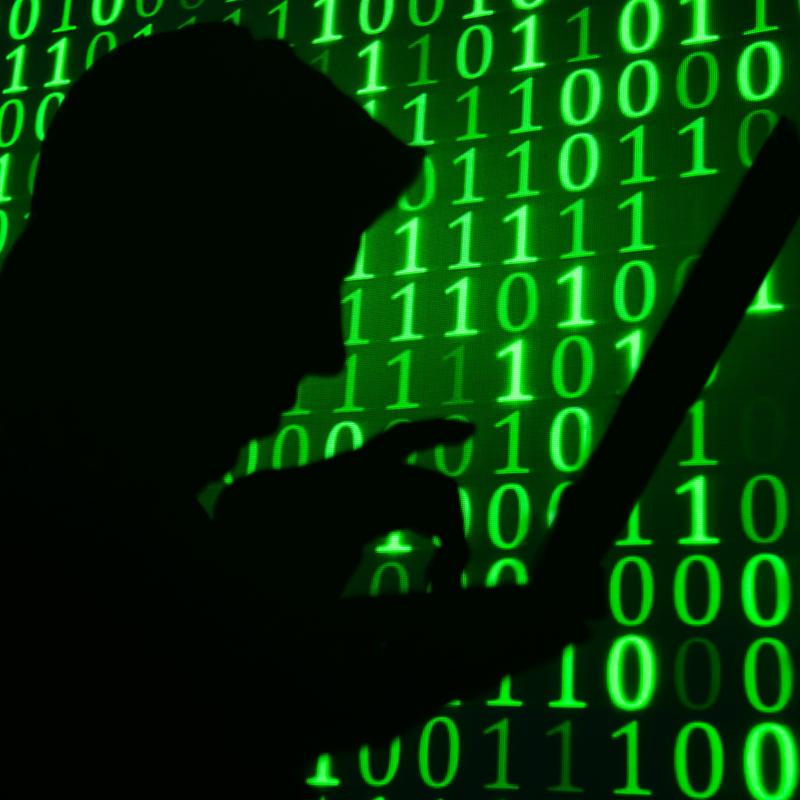 Summary
Did the contents of the Sony hack reveal newsworthy information, juicy gossip, or just our own voyeuristic tendencies? Bob talks with the Poynter Institute's in-house ethicist, Kelly McBride, about the ethics of exposure.
Transcript
BROOKE: And I'm Brooke Gladstone. So let's talk about this big Sony hack. A group calling itself the Guardians of Peace claims to have stolen upwards of 100 terabytes of data from Sony Pictures Entertainment, releasing everything from salaries and social security numbers, to emails full of snotty studio gossip, to such work materials as the latest James Bond movie script. Unnamed intelligence officials reportedly point the finger at North Korea, But North Korea attributes what it calls the righteous deed to supporters and sympathizers, who share its view that Sony committed an act of terrorism when it produced the Seth Rogen comedy, called "The Interview.
Movie Clip: Wanna go kill Kim Jong-Un Totally! I'd love to kill Kim Jong-Un, it's a day.
BROOKE:The Interview was to be released Dec. 25th. That date has been pushed back to never, because the Guardians of Peace threatened the movie houses slated to show it, in a message saying "Soon all the world will see what an awful movie Sony Pictures Entertainment has made. The world will be full of fear," and "We recommend you to keep yourself distant from the places at that time." First some big cinema chains dropped it, and then Sony pulled it, incurring which could amount to 200 million dollars in losses. But critics, like Matt Miller on Bloomberg News, say the loss can't be reckoned only in dollars and cents.
BLOOMBERG NEWS:.
FEMALE ANCHOR:They cancelled the movie how do you feel
MALE GUEST: All you need is computer skills and how to know how to dial 911 to be able to get what you want from Sony.
FEMALE VOICE: Oh c'mon
MALE GUEST: It seems such a gigantic wussy move such a wussy move. If North Korea and do this than anyone can do it! C'MON!
The Department of Homeland Security says there is currently no credible evidence to suggest that there's a plot against American movie theaters.
On Friday at a White House news conference, President Obama said "I am sympathetic to the concerns that they face. Having said all that, yes, I think they made a mistake," "
PRESIDENT OBAMA: "We cannot have a society in which some dictator some place can start imposing censorship here in the United States," Obama said. "That's not who we are. That's not what America is about."
Meanwhile a group called Fighters for a Free North Korea, which uses balloons to sail radios and DVDs across the North Korean border reportedly plans to airlift copies of "The Interview" as soon as it can. They think it could have an impact.
CLIP FROM 'THE INTERVIEW'
FRANCO: This is the biggest interview since Frostee Nixon.
ROGAN: Frostee Nixon?
FRANCO: I mean in 10 years, Ron Howard's going to make a movie about this. We do this, we can interview any President on the planet. And then you can ask them the real questions. This is like eating our vegetables. Once you eat those...then you get to eat the steak. And we know Aaron wants his steak.
The Interview makes fun of American media, as much as North Korea. And it's fair to say that the current international incident makes both look pretty bad.
NEWS CLIP ROGAN: It's stolen information that media outfits are directly profiting from - it's ill gotten gains, I would assume. Like, they're literally re-selling stolen shit. It's not like they're not profiting from it: it's click bait, it's salacious material. And the more clicks they get the more advertisers they get, the more shit they put out there.
BOB: That was Seth Rogen on Howard Stern's show. He's one among many in Hollywood who have condemned the media for jumping on the gossip-laden Sony leaks. Screenwriter Aaron Sorkin, whose own emails have been published, penned an op-ed for the New York Times denouncing as "morally treasonous" any journalist who passed along information gleaned from the hack. But is this a clearcut ethical breach by the the Times and many other mainstream news outlets? Kelly McBride is Vice President of Academic Programs at The Poynter Institute and their in-house ethicist. Kelly, welcome to the show.
MCBRIDE: Thanks for having me.
BOB: I know you're an ethicist, not a lawyer, but from a legal standpoint -- this is probably ok. The Supreme Court has ruled that the press may pass along even stolen information provided it serves the public interest. I just want observe though that public interest is not measured by how interested the public is in the juicy details, is it?
MCBRIDE: Well, not normally. Although some journalists would really consider a clamoring of interest to be the public interest. Most journalists, wouldn't though. Most journalists would say the knowledge of this information has to serve some sort societal good to really call it public interest.
BOB: Then, I have to ask you -- what part of this salacious gossip involving movie stars and studio executives rises to the level of serving the public good?
MCBRIDE: YOu know The New York Times did an article on how Sony and other studios are encouraging the attorneys general in many states to go after Google. That's a really interesting strategy when you have very powerful companies encouraging public servants to take action against other very powerful companies. I think that's interesting, and I think that is defintely in the interest of the public to know that that is happening.
BOB: Even though it was the fruits of a ransacking of a corporation's private emails. This isn't a Wikileak this is third-parties, possible even terrorists, just having it's way with the secrets of a corporation. Aaron Sorkin certainly believes that changes the situation. The Sony lawyers believe that changes the situation - they're threatening to sue everyone and his brother. And it's hard for not to see their point.
MCBRIDE: Their point is that you are playing into the hands of the hackers. But as journalists we have to consider where our primary loyalties reside. And our primary loyalties reside with our audience. So if information is available that will enhance our audience's understanding of any particular issue that is of significant public interest - and certainly how powerful Google is - is of public interest. And whether or not the state Attorney's General should be taking on Google and spending their resources, our resources - our tax dollar, taking on Google that is definitely of interest to me and to everybody else who pays taxes. So they're almost two separate issues here. One is, how was the information obtained? And there is no doubt that it was obtained by a hack. And the hack was done by people with bad motives. But then the second of whether or not any of information that has now become available is important to the public. You almost have to consider that outside of how the information is gained. Ethics are messy because you can't just say, 'Because you're not supposed to be here in the first place you should just back away and pretend it never happened. You can't un-ring a bell.'
BOB: And I guess you can see that I'm a bit reactionary on this subject. I have a lot of trouble getting past the receiving stolen property elements of the episode.
MCBRIDE: But the Pentagon Papers was stolen property.
BOB: With a clearly overriding public interest because it was stolen from the government, the government was lying systematically about the Vietnam War from the beginning and this was the smoking gun. Which is a whole lot different from whether a studio executive thinks a movie star is spoiled. Let's just say that burglars break into my house and they're frustrated that they find nothing of value. And they would be. (Laughs) And they locate my furry chipmunk costume that I hold quite dear for reasons best known to me. And they take it, display it on my sidewalk and because I'm sort of a public figure the media come by and take pictures of it. And all of a sudden my furry life is the subject all sorts of gossip and speculation. If I'm the media I don't write that story. Because it was ill-gotten gains.
MCBRIDE: No. See, I disagree.
BOB: And my furriness is of limited interest to anybody except for how juicy the gossip is.
MCBRIDE: Exactly. The second point you just made is the legitmate point. The fact that you have a furry chipmunk costume is of no significant value to the public. And in fact some of the emails that have gotten a lot of attention are really of no significant value to the public. They are merely curious and interesting. But, what if they had found when they broke into your house that you were running a, I don't know, an illegal gambling operation. What if they had found something that was of significant interest. I think that's the difference here.
BOB: I didn't go look for Jennifer Lawrence's stolen nude pictures and I haven't sorted thru the email traffic at Sony. I just continue to overt my glance. Is it because in fact I'm simply a superior human being?
MCBRIDE: (Laughs) It could be. Some people think voyeurism is a cardinal sin. and other people see it more as a misdeamonr. I don't know that there's any real harm that comes out of a voyeurism.
BOB: Not sure however that it represents humanity at its best.
MCBRIDE: It does not. By humanity is rarely at its best.
BOB: Kelly, thank you very much.
MCBRIDE: Kelly McBride is a Vice President at the Poynter Institute and the (in) house ethicist.