Mayor Vows the Public Will Be Protected and Respected by Police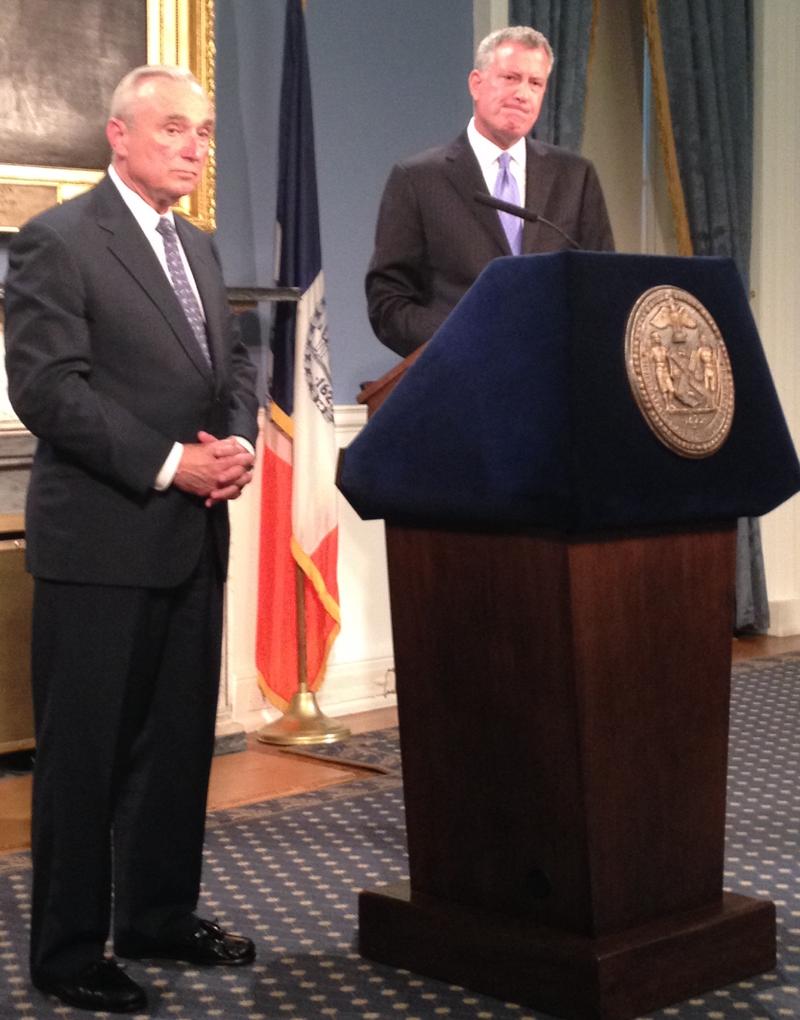 In his first public event since returning from a nine-day vacation, Mayor Bill de Blasio acknowledged the level of alarm that New Yorkers continue to feel over the death of Eric Garner in police custody on July 17. The mayor and the police commissioner promised on Monday that the relationship between the NYPD and the public will be noticeably improved in the coming months.
De Blasio said he wouldn't comment on the Garner case directly because it is still under investigation, but he said, in general, most NYPD officers do their job well. He added that expanded layers of police oversight like the new inspector general would soon provide more scrutiny of the nation's largest police department.  
Commissioner Bill Bratton said he'd continue his review of the department's polices and procedures specifically around street stops, use of force, and the overall working conditions of officers. He said the "re-engineering" effort has included 17,000 citizen surveys to get a sense of how the public feels on a precinct by precinct level.
De Blasio said no matter what reforms come in the future, officers can't improve relationships on their own. "Citizens have to work with the police… have to respect the police just like we're requiring each and every officer to respect the citizenry," he said.
Responding to renewed debate about "quality of life" crime enforcement, both men expressed their continued support for the practice. Bratton observed that most residents don't remember the New York City of 20 years ago when crime was rampant.