The Takeaway
Erdogan's Lawyer on The Fight to Extradite Fetullah Gulen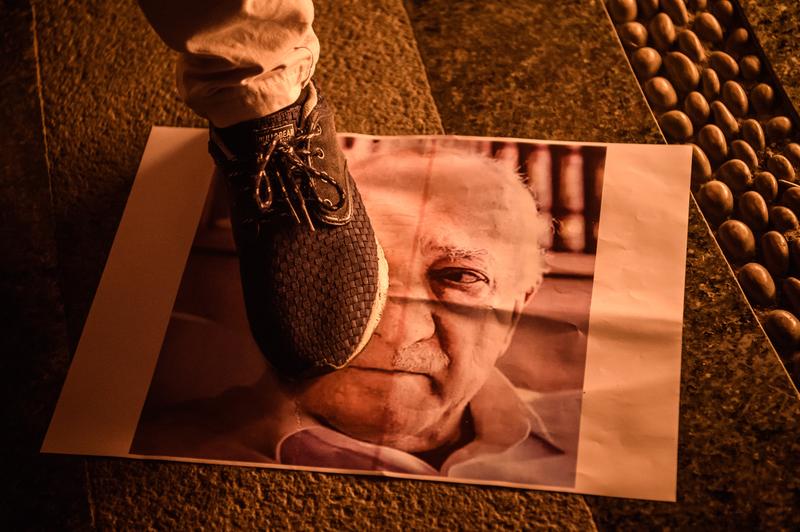 Click on the 'Listen' button above to hear this interview.
The fallout from last month's failed coup in Turkey against President Recep Tayyip Erdoğan's government has lead to the detainment and firing of around 67,000 officials across nearly every aspect of Turkish society.
Not included in that number is the man accused of being responsible for every one of them, the alleged leader of the coup: Fetullah Gulen, a reclusive Muslim cleric living in self-imposed exile in rural Pennsylvania since 1999.
A former ally of President Erdoğan until 2013, Gulen is the founder of the Hizmet movement and the organization the Alliance for Shared Values, which teaches a form of Islam that embraces science, education, and interfaith dialogue. He's earned millions of followers both in Turkey and internationally, and is said to also have established around 800 schools worldwide, from Africa to right here in the United States.
Robert Amsterdam, a founding partner of Amsterdam & Partners, is currently working with the Turkish government on its extradition case against Gulen. The Turkish government wants extradition for allegedly inspiring the coup, but Amsterdam says that Gulen's entrenchment in the American political and education system is reason enough to prosecute.
Click on the 'Listen' button above to hear our full conversation with Robert Amsterdam.