In an Era of Selfies, Is Straight Photography Art?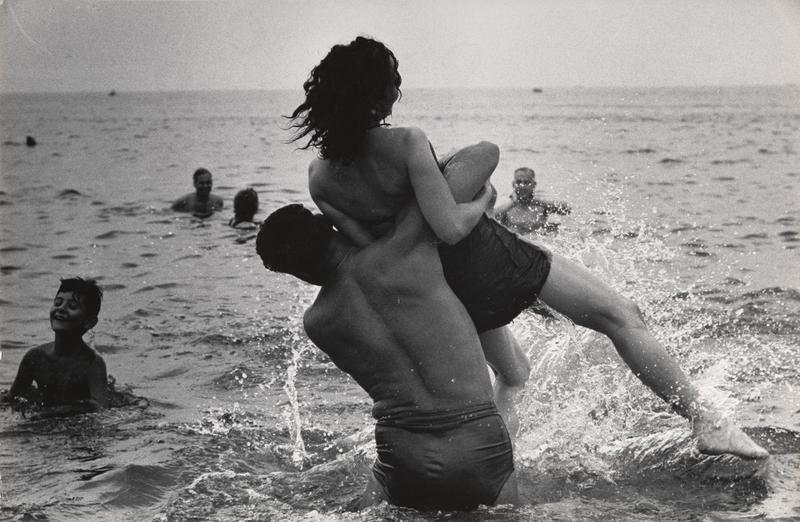 Businessmen walking on the streets of Midtown. Couples swimming at Coney Island. Women with teased hair and cat-eye sunglasses.
Thousands of regular Americans were captured by the lens of late photographer Garry Winogrand between the 1950s and 1984. He is now the subject of a major retrospective at the Metropolitan Museum  —  and it reminds us, among other things, of the virtues of the style known as "straight photography."
For art critic Deborah Solomon, it's about time. She explained that today's most famous photographers, such as Jeff Wall, Cindy Sherman or Andreas Gursky, are all "staged" photographers. "They resented the street aesthetic or the documentary approach because they wanted to show that all photography — even the most seemingly real — is an illusion," she said. "They thought it was silly to pretend that documentary photography offers truths.
Solomon believes Winogrand's retrospective at the Met shows the power of straight photography. "He provides us with a moving chronicle of people who look familiar to us, and they look like our parents and our grandparents circa 1960. This is New York before Starbucks and cell phones."
And it proves that straight photography is indeed art, even in the present era, when everyone is a smart-phone photographer. "Garry Winogrand never took a selfie," she said. "I think we have a lot to learn from this show, about focusing our gaze on sites beyond ourselves."
Do you agree? Do you think straight photography can be art? Can photojournalism be art? Join the discussion.