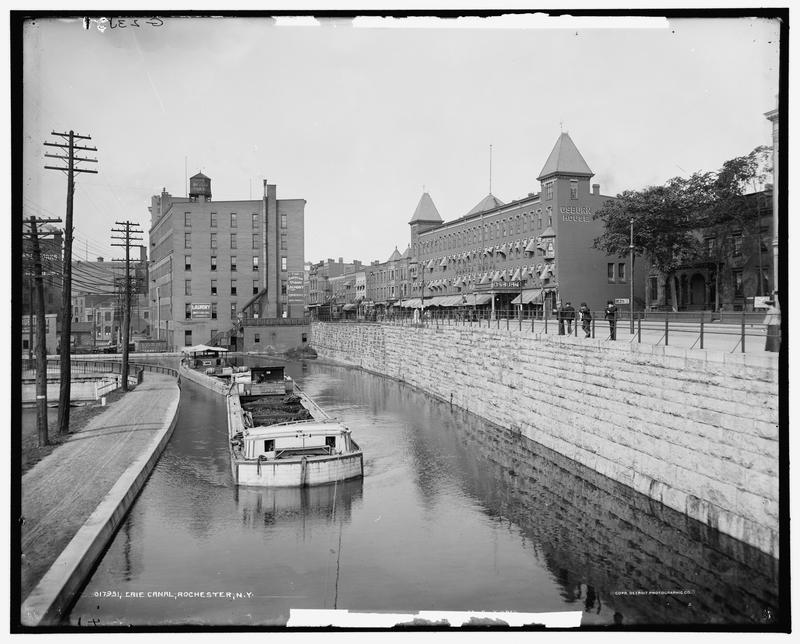 This episode is from the WNYC archives. It may contain language which is no longer politically or socially appropriate.
Re-enactment of the story of the establishment of the Erie Canal.

Cast:
Lloyd Moss - the Narrator
Alan Feinstein - John Jervis
Alfred Israel - Sam Young
Martha Behren - Betty Huntington
Marvin Laskowitz - Sound and Music
Helen Mistead - Production Assistant
Kenneth H. Dunshee - Writer
L. Porter Moore - Series Consultant

Presented under the auspices of the Greater New York Civic Center Committee of the Downtown Manhattan Association, the Department of Commerce of the City of New York, and the New York Journal American, and is produced by the Municipal Broadcasting System. Heard three times weekly on the New York City Board of Education Station WNYE-FM. Rebroadcast in the City's classrooms.
Audio courtesy of the NYC Municipal Archives WNYC Collection
WNYC archives id: 68907
Municipal archives id: LT266