The EpiPen Monopoly Is Causing Prices to Spike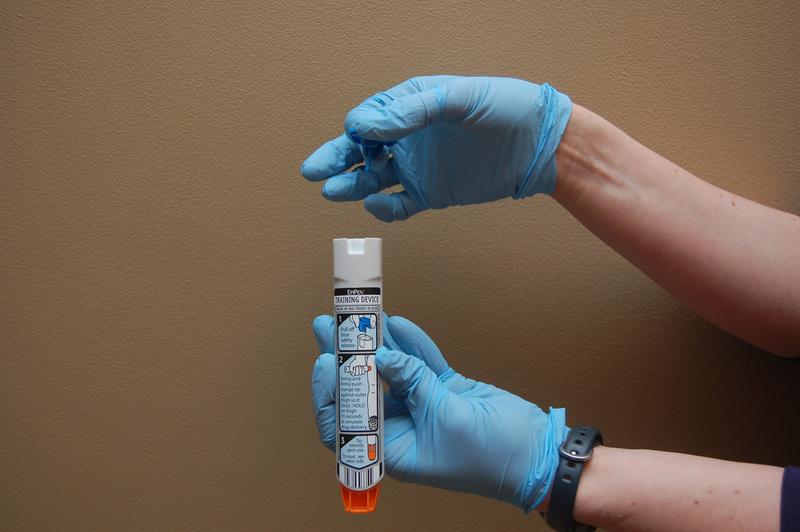 The price of the EpiPen, a brand-name drug injection device for people with severe allergies, is climbing rapidly. Some consumers now say they're getting priced out of affording the life-saving device.
The New York Times reports that the pharmaceutical company Mylan acquired the EpiPen in 2007 at a time when pharmacies paid less than $100 for a two-pen set. It now costs over $600.
Senator Richard Blumenthal of Connecticut is one of several lawmakers demanding action from Mylan. He spoke with WNYC's Soterios Johnson.
"They have a monopoly stranglehold on the market," said the Senator. "So they should provide either coupons or subsidies, but more importantly, lower the price."
He's also calling for an investigation of Mylan from the Judiciary Committee and the Federal Trade Commission.
@WNYC we need 4 for my 5 yo. 2 for school, 1 for backpack and 1 for having around. CRUEL to raise price so high for a lifesaving device.

— Gerrie Bay Hall (@GerrieBay) August 23, 2016
@WNYC high deductible--in June after ER visit from anaphylactic shock from #EIA paid $450 for 2 #EpiPen that I carry 24/7. >Ambulance Cost

— ashleybell (@ashleybell) August 23, 2016
@WNYC we need 1 set for me, my 7yr old and 5yr old..each at $$500. Tree nut/shellfish/hummus

— MrsNYC (@nyc_mrs) August 23, 2016