Queens is Radioactive - Literally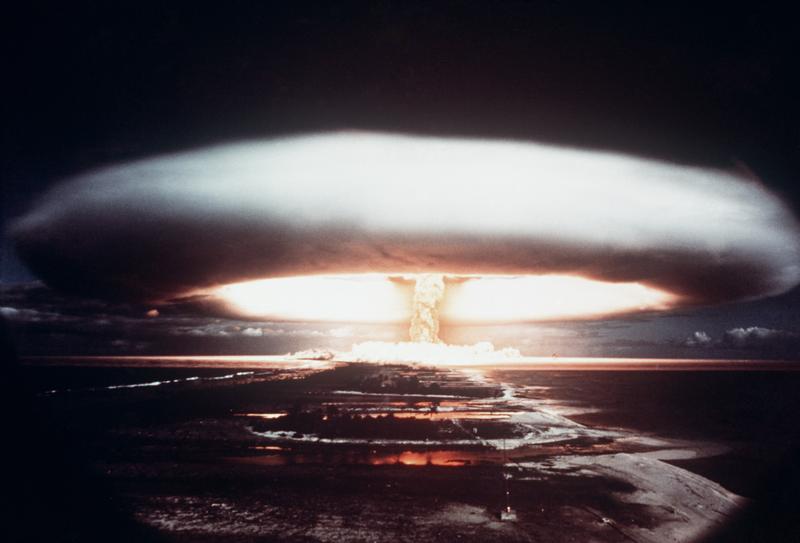 The Environmental Protection Agency will likely add a site in Queens to the federal Superfund list after finding higher-than-normal levels of radioactivity.
EPA administrator Judith Enck says the site covers 1125 to 1139 Irving Avenue and 1514 Cooper Avenue in Ridgewood, near the border with Bushwick, Brooklyn. It includes an auto body shop, a deli and several apartments.

"These are all active businesses," she said. "There are people that go to work there every day, and so our process is to investigate in detail and propose a cleanup plan."
In 2009, radiation levels in front of the building were found to be 75 times higher than comparable urban areas. EPA officials say the radiation levels in the area are not dangerous — but workers at the auto repair shop, Primo Auto Body, could be exposed to a higher annual radiation dose than called for in federal safety standards.
Also nearby: middle school I.S. 384, located about 900 feet away, and the Audrey Johnson Daycare.
The "Superfund" designation allows the EPA to clean up radiation from sites itself — or compel companies that polluted the sites to do it. Or at least pay for the radiation removal.
The EPA began some mitigation work last August, adding metal shielding and fencing as well as layers of concrete, lead and steel under building floors and sidewalks.
Also corrected: a hole in the basement of I.S. 384, which was leaking radon.
"We went in and sealed the hole with concrete, and then we did follow-up samples," said Enck. "There's no longer a problem there."
She said the daycare center nearby was also safe.
The Irving Avenue site once housed the Wolff-Alport Chemical Company, which operated from 1920 until 1954, processing Monazite sand imported from the Belgian Congo and extracting rare earth metals. One of Monzanite's byproducts is radioactive thorium. Until 1947, the company disposed of it by dumping it down the sewer.
If added to the list, it will be the state's 87th Superfund site, and New York City's third.
The proposal to add the Wolff-Alport site to the Superfund list will now be open to public comment for 60 days. Afterwards, Enck said it was "very likely" that the site would receive Superfund designation, and a cleanup plan would be devised.