EMT Struck and Killed by Stolen Ambulance in the Bronx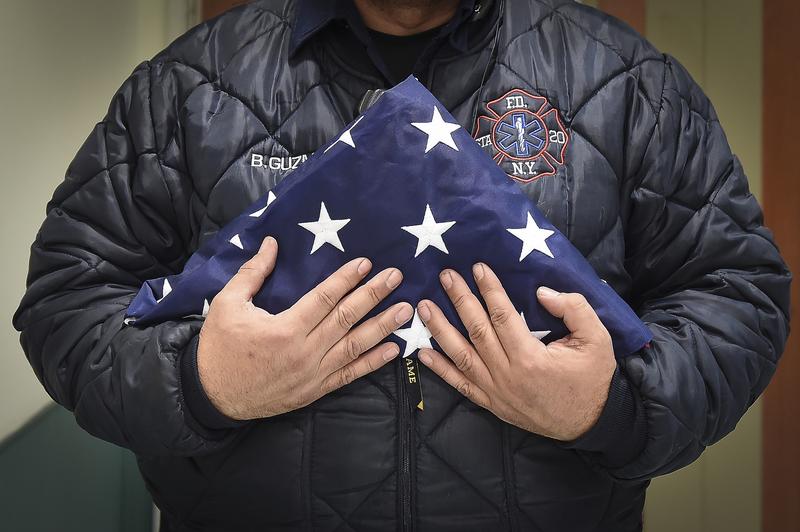 A veteran New York City emergency medical technician was killed Thursday night after she was struck and dragged by a stolen ambulance.
44-year-old Yadira Arroyo and her partner were responding to an emergency call in the Bronx when a passing driver warned them that someone was riding on the back of their ambulance. Police say when Arroyo stopped to investigate, 25-year-old Jose Gonzalez jumped in the driver's seat and drove off. As he reversed to pull away, he struck Arroyo, who was dragged beneath for 15 feet.
"They were acting very bravely, they certainly wanted to continue on their way to the call," New York City Fire commissioner Daniel Nigro said at a press conference Thursday night. "This person had no business being in this ambulance."
Gonzalez didn't make it far, however. While he tried to make a getaway, he was quickly stopped by several bystanders and arrested by an off-duty MTA police officer who happened to be driving by the scene.
Arroyo's partner was in the passenger's seat of the ambulance at the time. She was later taken to the hospital with minor injuries.
Arroyo, however, died at her station house while waiting for medical attention.
"She started her day, her shift today, like every other day, and then a senseless act of violence takes her life," Mayor Bill de Blasio said at the press conference.
Police say Gonzalez was charged with three counts of murder, grand larceny, and driving while intoxicated.
Nigro said Arroyo is the eighth FDNY EMT to be killed in the line of duty in the department's history.