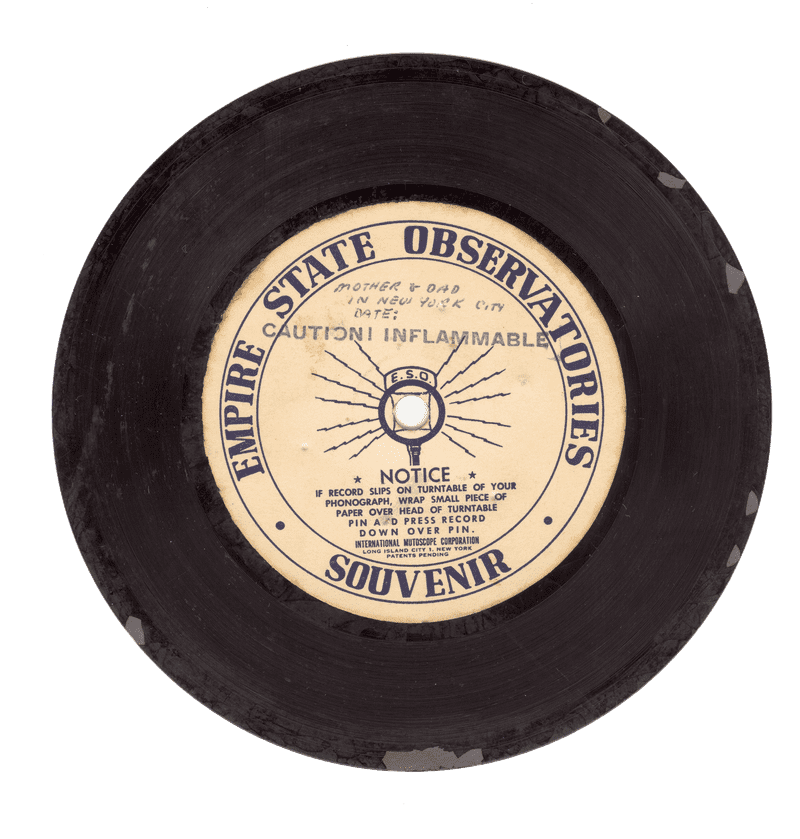 Listen to a 1940s five-inch transcription disc recording from the highest coin operated booth in the world - the Voice-O-Graph automatic voice recorder on the 86th floor of the Empire State Building.
At the time of installation, The Empire State Building machine was placed next to lines of tourists waiting to ascend the elevators. Leo Weisskopf and Murray Handler of Murlee Enterprises, who operated the machine, recalled counting eighty-seven people waiting in line to make recordings one occasion. Building officials stated that the observatories drew over 6 million patrons that year.1
Once in the booth, users could pick up a microphone and make a one minute recording, which was immediately played back and vended.  These transcription discs had either a cardboard or aluminum core with a lacquer coating.
1. http://thesignificantword.wordpress.com/2013/05/26/thing-1-souvenir-from-the-empire-state-observatory/