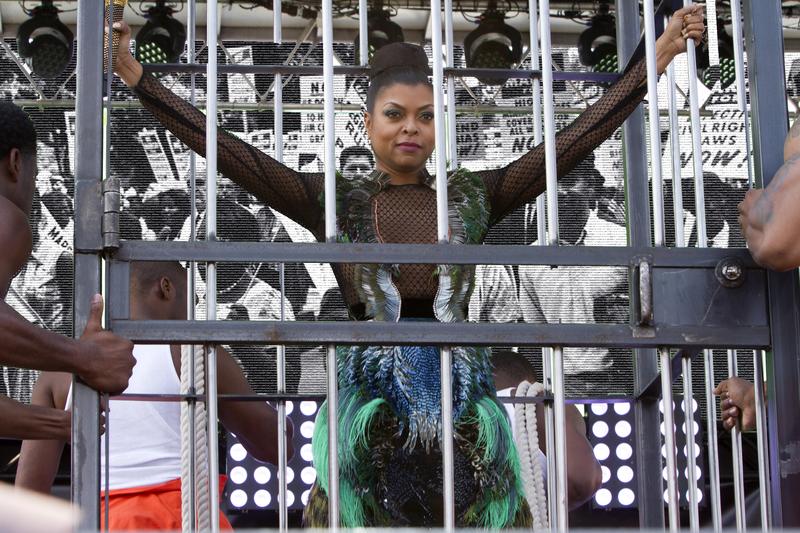 Listener discretion is advised, and spoilers ahead!
The season 2 premiere of Empire was lit! We got Cookie in a gorilla suit, Cookie in a peacock suit, Lucious in jail, Lucious Skyping from jail, Marisa Tomei hitting on women, and Chris Rock playing a hard-ass dude with skinny-ass arms. 
The only thing more fire than the show was watching the show at our live viewing party in The Greene Space, and then going deep with our all-star panel on questions like, Is the music actually any good? How does one mail a severed head from inside prison? And what do we make of the opening scene's comments on the criminal justice system?


Our guests include Ebony editor Jamilah Lemieux, New York Times pop music critic Jon Caramanica, and 30 Rock's Kevin Brown.
Remember to follow Empire Afterparty, host Jozen Cummings, and all of our guests on Twitter for vital supplementary content like this:
I want Chris Rock to bulk up for me like Drake did Serena

— jamilah (@JamilahLemieux) September 24, 2015
In case you all need it: some background on Tammy Faye Baker https://t.co/r2t0bLpsm5

— Jozen C. (@jozenc) September 24, 2015
Anyone else remember Marisa Tomei from 'A Different World'? #EmpireSeason2 #Empire #throwback pic.twitter.com/FJd5r7HtHi

— Empire Afterparty (@EmpirePodcast) September 24, 2015