Emotional Farewell for Young Stabbing Victim PJ Avitto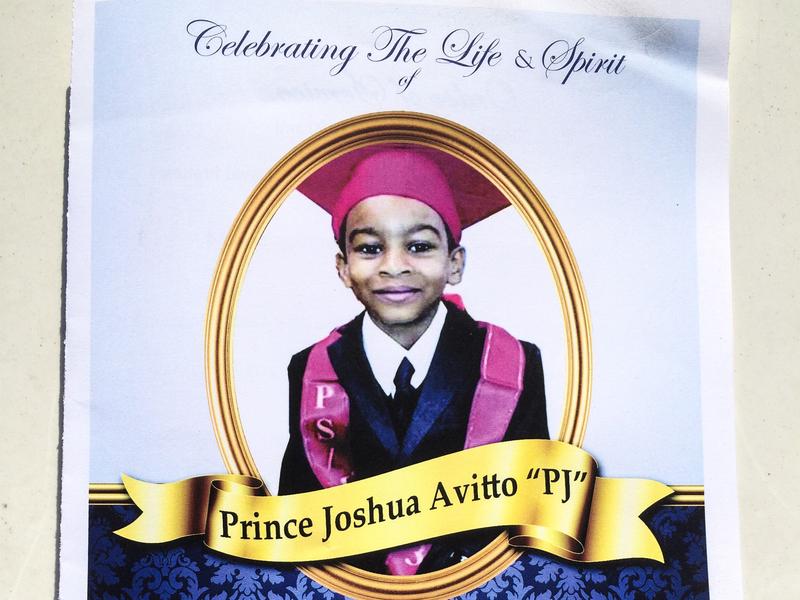 Hundreds of mourners packed a Brooklyn church Friday for the funeral of Prince Joshua Avitto, the six-year-old stabbed to death in the Boulevard Houses in East New York on Sunday.
Services were held at St. Paul Community Baptist Church, just blocks from where PJ was killed. The church's pastor, Rev. David Brawley, called for the community to come together in the wake of the tragedy, which also left seven-year-old Mikayla Capers in critical condition. She remained hospitalized on Friday.

PJ's uncle Scott called PJ a superhero. The boy's father, Nicholas, called his son the greatest joy and pleasure in his life. He also said he's been walking to PJ's elementary school everyday this week, feeling his son was with him spiritually.

By the end of the service, the crowd was on its feet singing, "You Are the Source of My Strength."

The attacks have put the community of East New York on edge. Thirty-two-year-old Nicole Worrell said her daughter, who knew PJ, has been having a hard time coping with all that's happened.

"This should have never happened, period, you understand? It took for this to happen for the community to come together, for the city to understand how important it is for us to have these cameras in our development," she said.

Francine Cutler was also struggling to explain what had happened to her six-year-old son, Stefan, who was PJ's playmate. She said Stefan is doing much better since receiving grief counseling, even though Friday was a tough day.

"He stopped asking me questions about the man, especially since they caught the man," she said. "He stopped asking, 'Why doesn't God put bad people in their places?'"
A 27-year-old parolee, Daniel St. Hubert, faces murder, assault and other charges in the stabbings. He's also being investigated in connection with two other stabbings in recent days.