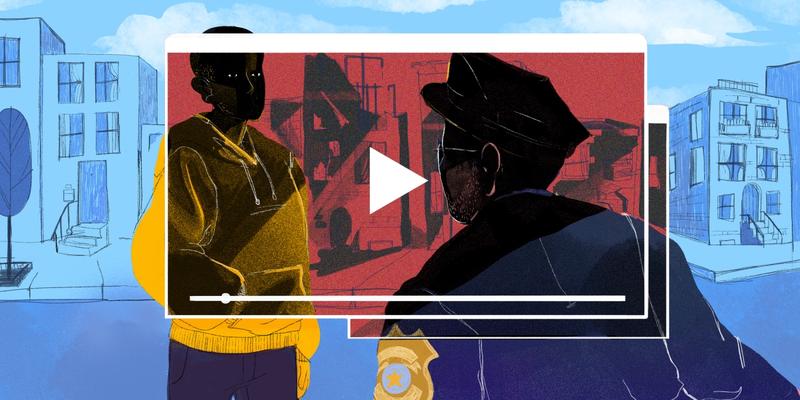 Hosted by Kelly McEvers, Embedded takes a story from the news and goes deep. What does it feel like for a father in El Salvador to lie to his daughter about the bodies he saw in the street that day? What does it feel like for a nurse from rural Indiana to shoot up a powerful prescription opioid? Embedded takes you to where they're happening.
This special showcases the show's in-depth reporting on videos of police encounters and how the proliferation of this kind of video has affected life in America.
The hour features three stories, each centering on a different incident. In one, an unarmed black man is fatally shot by police in Charlotte, North Carolina. The dash-cam footage is subsequently used by both the prosecution and the defense as the officer stands trial. In another, a policeman's body-cam captures his own death at the hands of a suspect. That haunting video goes on to become a part of police training, even as it raises many questions. Finally, a tense standoff between an officer and a murder suspect ends without a single bullet fired, possibly because of the ubiquity of these videos today.
The three stories portray a vivid picture of the current cultural moment; one that some researchers say is prompting the most significant reevaluation of police-community relations since the videotaped beating of Rodney King back in the early 1990s.
Listen Wednesday, May 31 at 8pm on 93.9FM