The Takeaway
Emails Reveal Pruitt's Cozy Relationship With Fossil Fuel Industry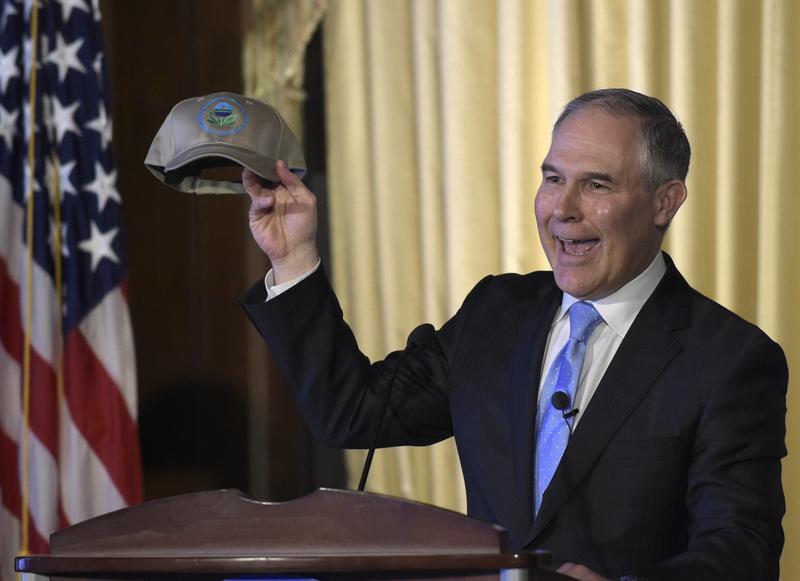 Click on the 'Listen' button above to hear this interview.
Former Oklahoma Attorney General Scott Pruitt was confirmed as the new administrator of the Environmental Protection Agency in a rushed vote by the Senate last Friday, after Democrats pushed to delay the vote.
Democrats knew that there was a batch of about 3,000 of Pruitt's emails from his time as Oklahoma chief legal officer, supposedly showing his close ties to the fossil fuel industry.
But they couldn't get them released until Wednesday, when over 6,000 pages of correspondence were made public in response to a lawsuit filed by the Center for Media and Democracy. For details on the email release we turn to Lisa Graves, director of the Center for Media and Democracy.