Emails Questions Continue to Dog de Blasio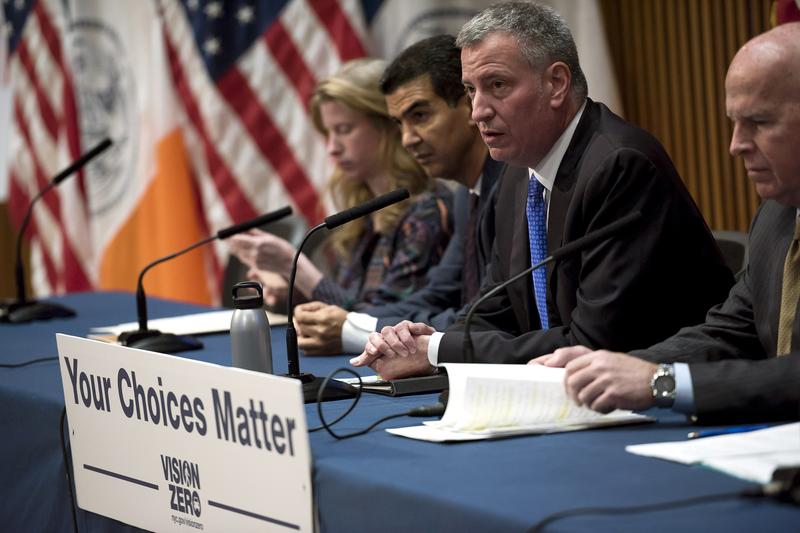 New York City Mayor Bill de Blasio pushed back Tuesday against questions about potential conflicts of interest with his personal advisers. This latest flare-up came after the city released hundreds of emails between administration officials and Jonathan Rosen, a high-powered private consultant.
Rosen has been friend and adviser to de Blasio for years. His firm Berlin Rosen handled press for the mayor's 2013 campaign and for the political nonprofit the mayor formed to advance his agenda at City Hall.
The emails, which are connected to a lawsuit file by news organizations, depicted Rosen and his associates offering the mayor's team strategic guidance and then some.
In one case, the mayor wrote an email to two City Hall staffers and Rosen about what they should do when Jason Collins played his first home game with the Nets in Brooklyn as the only openly gay pro-basketball player.
The mayor noted in the emails that Rosen represented the Barclays Center where the Nets play.
Speaking at an unrelated press conference on Tuesday, the mayor said Rosen would have given the same advice even if he didn't represent Barclays, "because what people were responding to was the extraordinary, historic moment of Jason Collins' joining the team and all he stood for as a civil rights figure."
The emails showed Rosen was a regular at planning meetings. He passed along a resume for an open position in the administration. He served as go-between for a client, the Coalition for the Homeless, as they tried to book First Lady Chirlane McCray for their luncheon. He then advised her speech writer on whom to acknowledge at the event.
In particular, Rosen and his firm played a vital role in the city's effort to expand pre-kindergarten and in its bid to host the 2016 Democratic National Convention.
Because Rosen was not paid by the city he did not have to disclose his financial interests like city employees who work on policy matters. At the same time, he and his firm represented a range of clients with business before the city.
Rosen was one of six people working outside the administration the city has deemed "agents of the city," people who offered the mayor advice that should be considered exempt from the Freedom of Information Law.
Critics have called the arrangement a "shadow government" which de Blasio soundly dismissed. 
"That phrase is honestly ridiculous. These are individuals who advised me for years and years. They are offering ideas. There is nothing about that that is out of the ordinary. Everyone who holds high office has advisers," said de Blasio.
Rosen did not respond to a request for comment.