Ellis Island Reopens Nearly a Year Since Sandy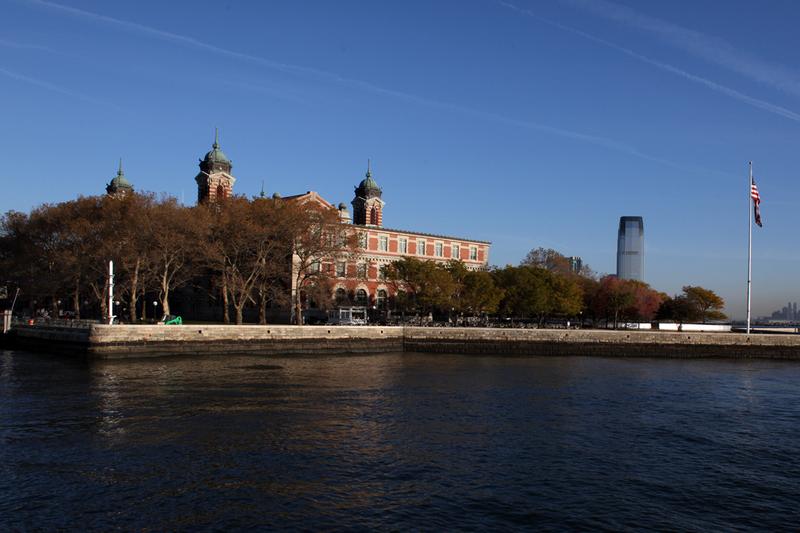 Ellis Island is open to visitors again for the first time since Sandy destroyed the electrical and heating systems. The museum's artifacts and exhibits were not destroyed in the storm, but remain in storage in Maryland until climate control systems are installed next May.
David Luchsinger, the superintendent at Ellis Island and the Statue of Liberty, was on hand to greet the first ferry arrivals Monday morning.
"To be able to open this place back up again and welcome visitors is just totally heartwarming," he said.
Karen Bisson from Vancouver, Washington was one of the first people to return to Ellis Island. She's had ancestors pass through the immigration checkpoint, and she got emotional thinking about the area's recovery after Sandy. "We can recover from the things that happened, whatever nature has to throw at us, we're strong," she said.
The Parks Department expects clean-up from any future flooding at Ellis Island to take just two to four weeks and cost about $500,000. The total cost of restoring the Statue of Liberty and Ellis Island after Sandy was estimated at more than $77 million.
Entrance to Ellis Island, nearly a year since Sandy closed it. (Stephen Nessen/WNYC)
Rusty pipes on the left, badly corroded by Sandy and newer pipes above with stronger insulation. (Stephen Nessen/WNYC)
David Luchsinger, the superintendent at Ellis Island and the Statue of Liberty, showing the high water mark from Sandy in the boiler room at Ellis Island. (Stephen Nessen/WNYC)
The Registry Room at Ellis Island. (Stephen Nessen/WNYC)
(Stephen Nessen/WNYC)