The Takeaway
Ellen Johnson Sirleaf: Africa's First Female Head of State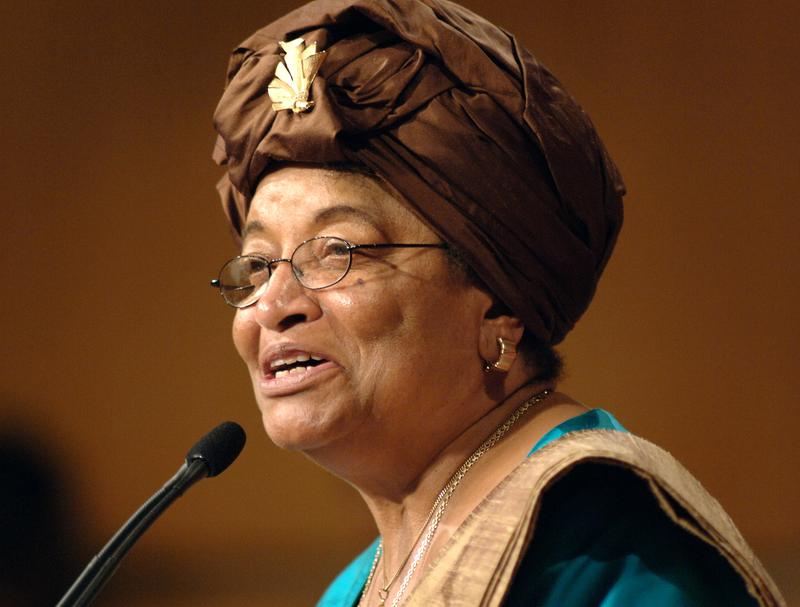 Click on the 'Listen' button above to hear this interview. 
Just months before the 2005 election, Ellen Johnson Sirleaf, a presidential candidate in Liberia's Unity Party, told the U.S. media why she wanted to become president.
"Because I want to change my country," Sirleaf told C-Span Host Pedro Echevarria that August. "We think that we have the possibility to make this great transition from conflict to democracy and development. I've been involved in politics for quite some time. I've held positions and my experiences are very deep and I think I have the capacity, the courage, and the character to institute the kinds of reforms that are so desperately needed."
Sirleaf went on to win 59 percent of the second round run off vote, making her the first female elected head of state in Africa's history.
But her victory did not come easily. Sirleaf was campaigning at the tail end of a 14 year civil war that killed hundreds of thousands of people, decimated the economy, and disrupted the trajectory of future generations of Liberians.
And Sirleaf herself had also overcome a great deal, including violence at home, misogyny, and corruption.
Pulitzer Prize-winning journalist Helene Cooper tells her story in "Madame President: The Extraordinary Journey of Ellen Johnson Sirleaf." Cooper is Pentagon correspondent for The New York Times and a native Liberian, born in Monrovia.