Ella Fitzgerald's Centennial Celebrations Begins in an Unlikely Place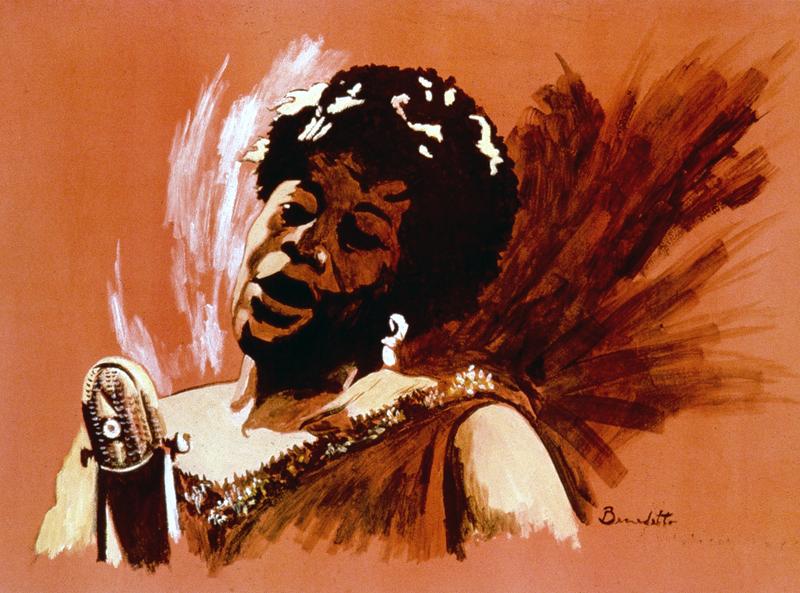 Ella Fitzgerald was born in Newport News, VA. She grew up in Yonkers, NY, traveled and performed all over the world, spent her final days in her home in Beverly Hills, and last Thursday, she made a pit stop in Carmel, Indiana.    
The city is home to The Great American Songbook Foundation, a project started in 2007 by Michael Feinstein with the mission to "inspire and educate by celebrating the Great American Songbook." Arguably no one person fulfills that mission more than Ella Fitzgerald.
Years after the glory days of Tin Pan Alley, Ella recorded a series of albums for Verve Records honoring the work of the Songbook's most treasured songwriters. Throughout the late 1950s and '60s, Ella sang the songbooks of Cole Porter, Rodgers & Hart, Duke Ellington, Irving Berlin, George and Ira Gershwin, Harold Arlen, Jerome Kern and Johnny Mercer. 
With these recordings, Ella put the Songbook into context. Just as popular music was transitioning to the singer-songwriter format, Ella's recordings offered a reminder to her listeners about where and whom the music she sang came from. 
The Great American Songbook Foundations exhibit Ella Sings the Songbook, which focuses on these recordings and their importance in Ella's Legacy. The exhibit is co-sponsored by the Ella Fitzgerald Charitable Foundation and displays photos, sheet music and other Ella artifacts as well as a interactive multimedia station. 
Jamie Krents, Senior Vice President of International Marketing and Label Development at Verve, commented on the exhibit's opening last Thursday. He reflected that "the significance of Ella Fitzgerald's Songbooks can't be overstated. While her peerless voice, phrasing and musicality truly defy comparison, her unique ability to embody the lyrics and melodies of these great composers is perhaps her greatest legacy." And as we celebrate Ella's centennial this year, Krents feels the "Songbook recordings remind us why she was indisputably "the First Lady of Song."
Author Will Friedwald, who attended the exhibit's opening, called the experience "a lovely and informative exhibition that brings this essential body of work in the series to live in vividly visual terms."
Admission is free and the exhibit is open from 10 a.m. to 4 p.m. weekdays through October 2017.