The Real Highlight of Super Bowl History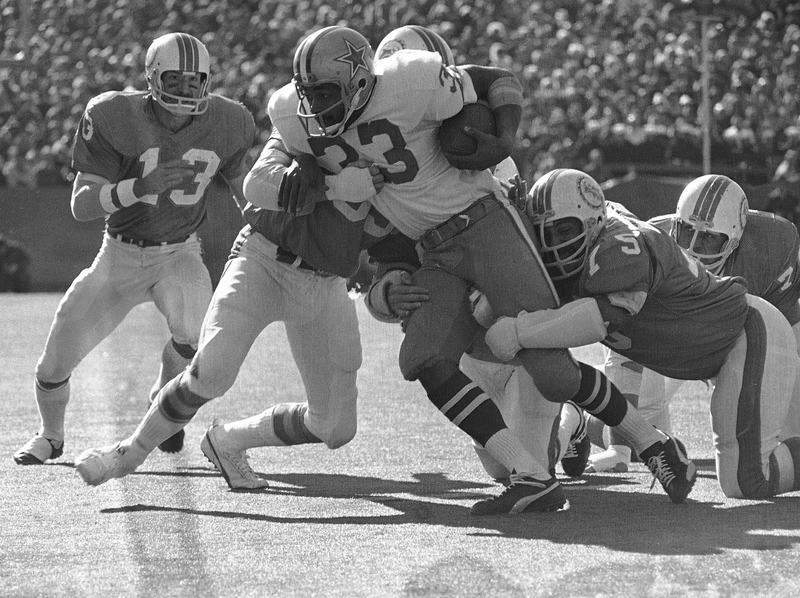 The Super Bowl halftime show wasn't always flashy. It didn't always have the most talked-about pop stars as headliners. In the early days, halftime shows were a showcase for the country's top marching bands and drill teams to perform the national anthem, in addition to a separate halftime performance. That all changed with Super Bowl VI.
The previous year had marked a major loss for America and the world: the death of Louis Armstrong in 1971. The Super Bowl was set to take place in New Orleans, the legendary performer's hometown. After the official halftime theme was declared a "Salute to Louis Armstrong," all that was missing were performers to sound off Armstrong's influence. 
This performance would break a few glass ceilings. It was the first Super Bowl theme that paid tribute to an important figure (one that happened to be black), and as opposed to turning people like Bing Crosby or Frank Sinatra, two women were chosen to perform. Carol Channing and Ella Fitzgerald became the first "celebrity" singers in Super Bowl history. Channing had become a national celebrity after starring in the original Broadway cast of Hello Dolly in 1964. Ella Fitzgerald had become an A-lister with numerous Grammy-awards, world tours, and had shared many famous duets with Armstrong. When Channing took the stage to sing "When the Saints Go Marching In," she dazzled the fans (despite never having rehearsed the song). 
But it was Fitzgerald's performance that changed the game. Her performance of  "Mack the Knife" launched her into history as the first African-American woman to perform at a Super Bowl halftime show. Sadly, Fitzgerald's performance wasn't recorded. There weren't many interviews, and the details surrounding the performance are scarce. However, most accounts agree that audiences at Super Bowl VI got the performance of a lifetime, and with just a $15 ticket!
The 2017 Super Bowl is happening on Sunday, February 5 at 6:30 pm. Lady Gaga will headline the halftime show with a special appearance by Tony Bennett!