Electric Bike Ban Roils Restaurant Workers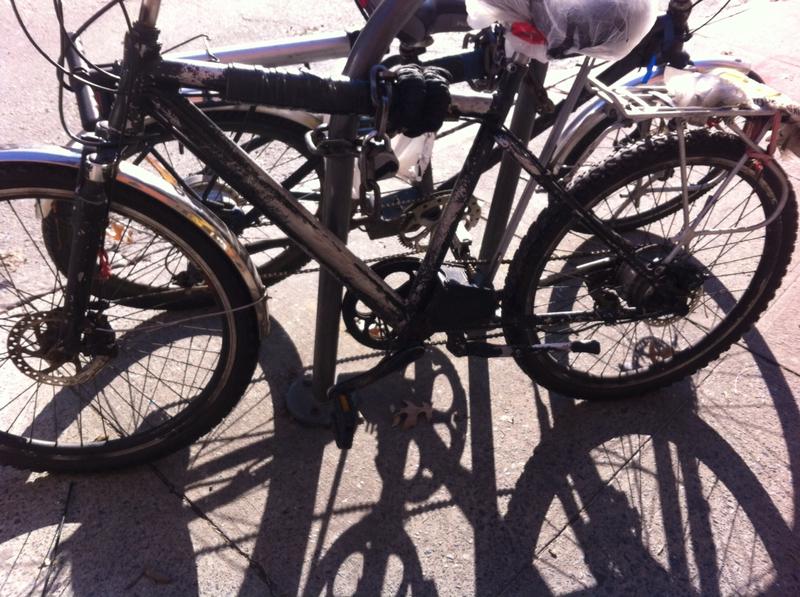 If you've ordered Chinese food delivery recently, chances are it arrived on an electric bike.
The motorized bicycles are as much a part of the city landscape as pigeons and pushcarts. And any given evening, delivery workers can be found zipping up and down New York City streets on them, with their cargoes of hot food.

But while adults cannot ride regular bikes on sidewalks, electric bikes are also illegal on streets and in bike lanes. Critics say the bikes are a menace, especially because their owners often ride them on sidewalks, and the motors are too quiet for pedestrians to hear when the bikes come up from behind.
The bikes are thickest in neighborhoods where residents order a lot of food delivery, such as Manhattan's Upper East and West Sides. Most of the bikes look just like regular, banged-up mountain bikes, except for a metal box on the frame holding the motor.
"I know they've got a job to do, but they don't follow the traffic rules, they just go any which way, you know what I mean?" said Vito Eschevarria as he was walking on the Upper West Side one recent frigid evening, while electric bikes sped by silently on the street. "And a number of times they come close — or actually do — run down pedestrians. It happens."
The New York Police Department does not break out electric bike accidents in its collision data, so it is hard to determine how much of a danger they actually pose.
The laws around the bike have been confusing over the last few years. The New York State Department of Motor Vehicles does not register electric bikes because it says they are not vehicles. While the state does allow some motor vehicles to operate without being registered, they do so only if the vehicles cannot go faster than 15 miles an hour. But since there is no way to know by looking at a bike how fast it can go, enforcement was formerly lax.

Then last spring, the New York City Council passed laws that made all unregistered motorized bikes illegal, no matter how fast they moved. It also made businesses liable for letting workers use the bikes. The ban went into effect in November.
The Chinese Staff and Worker's Association, a labor rights group, is gathering signatures on a petition to repeal the law. One of its organizers, Jei Fong, said the bikes help delivery workers do a physically demanding job, particularly older workers and those who have been hurt on the job.
52-year-old Jason Shi has delivered food since he arrived in New York from Shanghai six years ago. For him, an electric bike allowed him to work two jobs — clocking 60 hours a week, and earning about $4,000 a month. After the ban went into effect in November, he switched to a regular bicycle. But exhaustion forced him to drop one of his jobs. Now he earns just less than half of what he did before.

"We are not a criminal," he said, speaking through an interpreter. "We just do delivery work on the street."