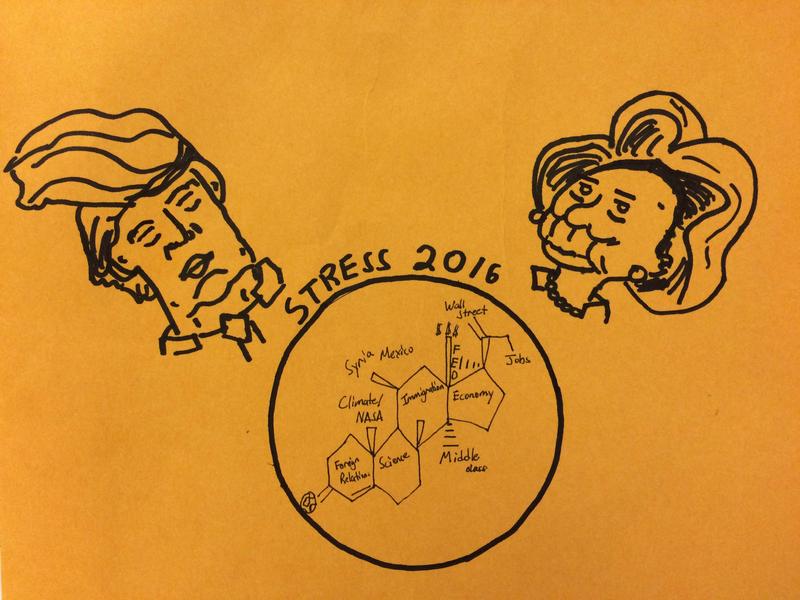 There's no shortage of reporting this election season about election stress. The Los Angeles Times, Mother Jones, and even Psychology Today has jumped in, referring to the anxiety that many are feeling as "Election Stress Disorder."
There's plenty out there for those looking to cope, but Only Human, WNYC's health podcast, decided to go in a different direction. With the help of Dr. Jeffrey French, a professor and director of the neuroscience undergraduate program at the University of Nebraska-Omaha, and Professor Kevin Smith, a political scientist at the University of Nebraska-Lincoln, they designed an experiment to try and find out who is more stressed — Democrats or Republicans. 
Elaine Chen and Amanda Aronczyk from the Only Human team explain how the experiment worked, and what they found.