Election Day Podcast Playlist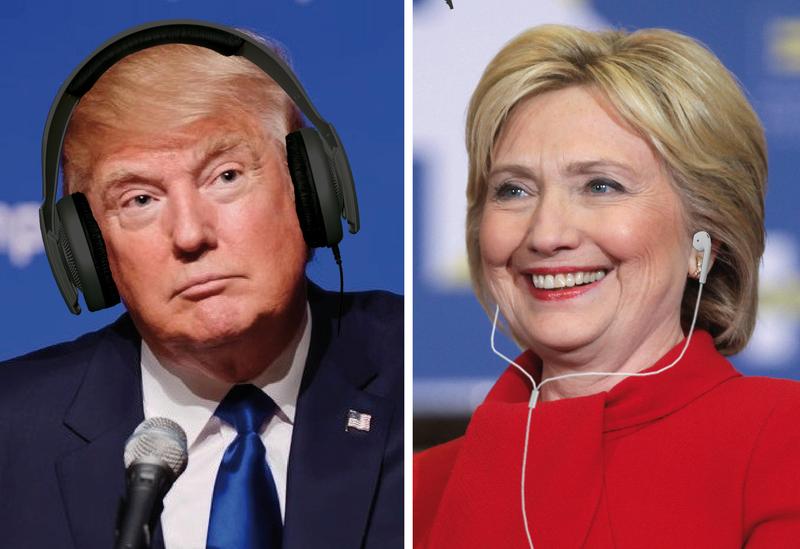 Election Day is upon us. After 600 days of nonstop media coverage, late night tweet storms and fact-checking that torched keyboards, this is just what the doctor ordered. Whether you're in line at the polls or taking a post-poll break, these election-themed podcasts will brighten up the day.
Best taken with food and a chill pill. Prescription expires Nov. 9. 
---
Radiolab: One Vote 
Come election season, it's easy to get cynical. Why cast a ballot if your single, measly vote can't possibly change anything? In Radiolab's first-ever election special, they set off to find a single vote that made a difference.
---
Only Human: Please Spit in This Tube, an Election Experiment
Every day another article comes out about how voters are stressed by this election. But we wanted to know: what is the election doing to our biology?
---
New Yorker Radio Hour: Final Notes on the 2016 Election
In this episode, the election is adapted into a screenplay that needs significant revisions to make it more believable. A prominent evangelical theologian contemplates the decline of Christian influence on Republican politics. The New Yorker's lawyer weighs in on publishing hacked e-mails. And, in a new song, Michael Friedman tells the story of a porn actor who identifies as an anarcho-socialist, and who might be supporting Donald Trump.
---
Note To Self: Chelsea Clinton Talks Global Equality and Breastfeeding
Who is probably the only person in the world who can talk about technology and global equality, breastfeeding, and how her kids' Grandpa used to be president? Yup, it's Chelsea Clinton.
---
Studio 360: Hail to the Entertainer in Chief
A special about the cozy relationship between politics and entertainment. Former "Spy" staffer and "New Yorker" editor Susan Morrison reveals the origin of Donald Trump's "short-fingered vulgarian" nickname. Then author Neal Gabler explains how Hollywood invaded the Oval Office. And Lawrence O'Donnell reviews his least-favorite reality TV show: the 2016 presidential race.
---
United States of Anxiety: This is Your Brain on Politics
Stress is a part of everyday life. But in this election filled with bombast, disregard of all sorts of political norms, and multiple October Surprises, the road to Nov. 8 often appears overwhelming. Join WNYC Studios and The Nation as they explore the burgeoning field of biopolitics and uncover how our bodies respond to 2016's political circus.
---
2 Dope Queens: Pussy Riot Drops by to Play Putin vs. Trump
Just in time for the election, Nadezhda Tolokonnikova of the Russian punk protest group Pussy Riot joins the Queens for a rocking round of "Who Said It: Trump or Putin?"