New Yorkers Weigh in on New NYPD Commissioner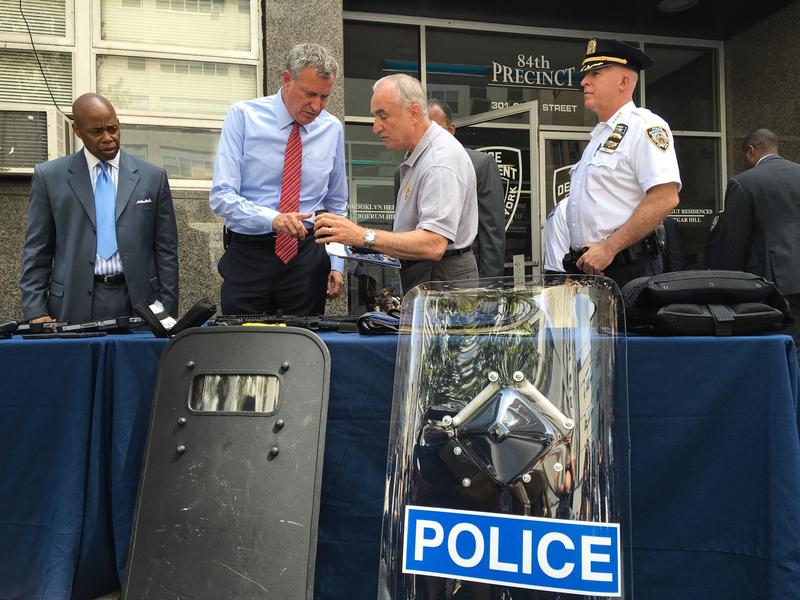 Next month, New York City will have a new police commissioner, current Chief of Department James O'Neill.
He'll be coming in at a time when tensions between police and communities of color are still high, even though outgoing Commissioner Bill Bratton was brought in more than two years ago to fix them.
Robert Gangi, director of the Police Reform organizing project, said he's not encouraged by Bratton's pick.
"We don't see him departing from quota-driven, broken-windows policing, that by any measure you could apply, targets low-income people of color, ticketing and arresting them for engaging in activities that have been virtually decriminalized in white communities," he said.
Bratton has called O'Neill an "architect" of the department's Neighborhood Policing Program, which will continue to be a department priority when O'Neill assumes his role as commissioner next month.
Brooklyn Borough President Eric Adams, a former police officer, said O'Neill will play an important role in improving relations between police and the communities they serve. He also said different parts of the city need different styles of policing to achieve the same safety goals.
"You get a large number of calls from residents in the Brownsvilles, and the BedStuys, and other economically-challenged and high-crime areas that are calling for increase in police presence to deal with some of the street-level activity that can bring down the quality of life in a community," he said.
In this interview, WNYC's Richard Hake talks to Gangi and Adams about their hopes for the new commissioner.