The Takeaway
Eleanor Holmes Norton on Voting Rights, 50 Years after Freedom Summer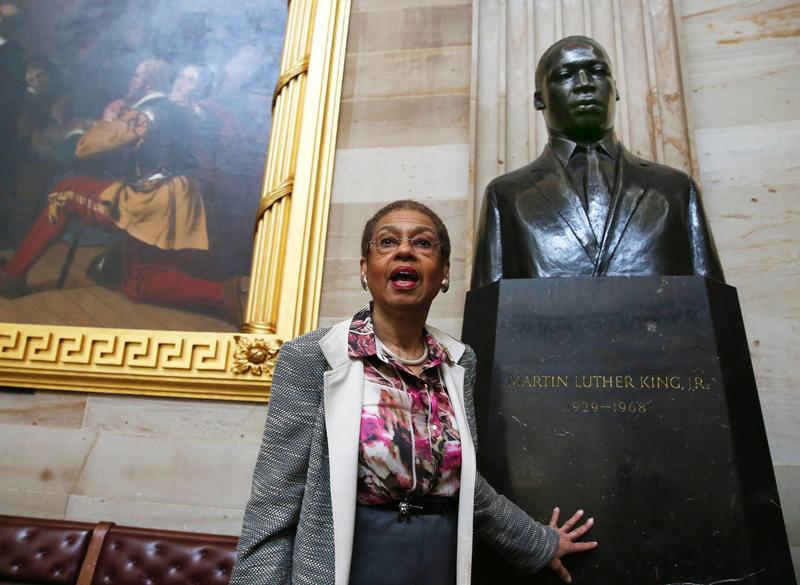 In June 1964, approximately 1,000 college students arrived at Western College for Women (today, Miami University) in Oxford, Ohio. Sponsored by three leading civil rights organizations, the students spent three weeks training to volunteer for what became known as the Mississippi Freedom Summer. 
The group was an integrated one, a strategic move by African-American organizers who believed that white Southerners might spare white volunteers. They were sadly wrong.
Just a few weeks after the training began in Ohio, three of the activists—Andrew Goodman and Mickey Schwerner, white volunteers from New York, and James Chaney, a local African-American volunteer—were reported missing. The FBI finally found their bodies six weeks later and blamed the Ku Klux Klan, but the murders failed to deter the volunteers. 
Congresswoman Eleanor Holmes Norton, now the delegate representing Washington D.C. in the House of Representatives, helped organize and lead the Mississippi Freedom Summer movement, which began 50 years ago this month. She reflects on the volunteer's accomplishments, the movement's confrontation with President Lyndon Johnson, and the state of voting rights today.