Elaine Stritch Was a Member of the Family at the Carlyle Hotel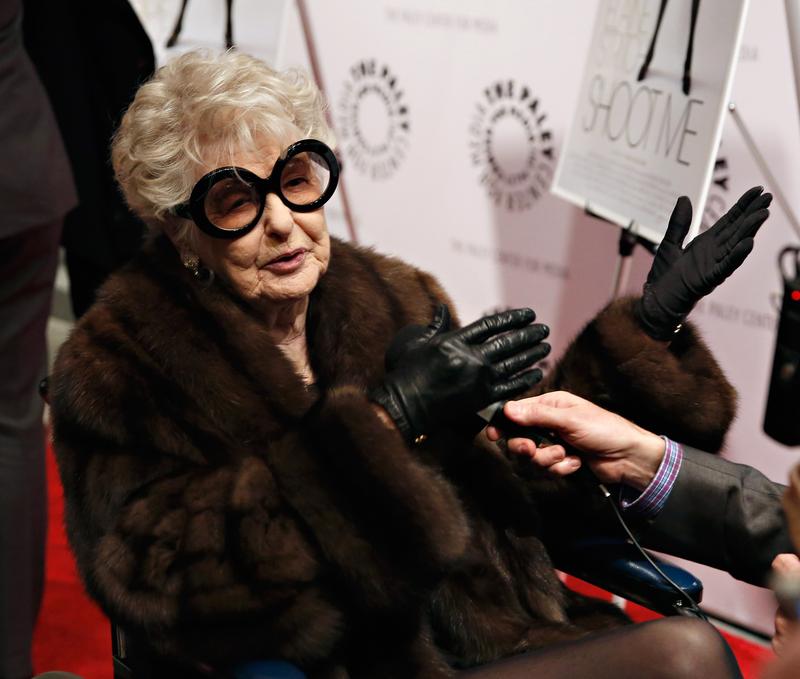 New York City lost one of its brightest stars on Thursday, when veteran actress Elaine Stritch died at the age of 89.
Stritch passed away in her home state of Michigan, which she returned to in 2012 after calling New York City her home for 71 years. The Broadway star may have been born in Detroit, but she became a staple of the Big Apple, personifying the individualism of the city. She routinely wore fur coats, pork pie hats or just stockings and a white flowing shirt, while out on the town. 
Though her style was legendary, it didn't overshadow her substance. Greg Dinella, the director of finance at Manhattan's Carlyle Hotel, where Stritch lived for 12 years, worked with the actress on her performances at the hotel's Cafe Carlyle lounge. He told WNYC's Amy Eddings that Stritch was thoroughly devoted to to her craft. "It was extremely gratifying to see someone so involved in their art. She would work up to six months, preparing the shows she put together at the Carlyle. Her and her musical director Rob, who was with her for years. They would tirelessly rehearse in one of the hotel suites."
He added that she became a member of the hotel's family by the time she left. On the day she moved to Michigan, 100 members of the staff came to say goodbye. She hugged every one of them.
Stritch was heralded for her work on the stage, but she also appeared in several films, including Woody Allen's September in 1987. She continued to practice her craft well into her 80s, starring in a recurring role on 30 Rock, for which she won her second Emmy — the first coming from a role on Law &Order.
 Her last performance, though, was at the Cafe Carlyle in April 2013.
With reports from the Associated Press.