SchoolBook
Eighth Graders Scramble to Rank High Schools Ahead of Deadline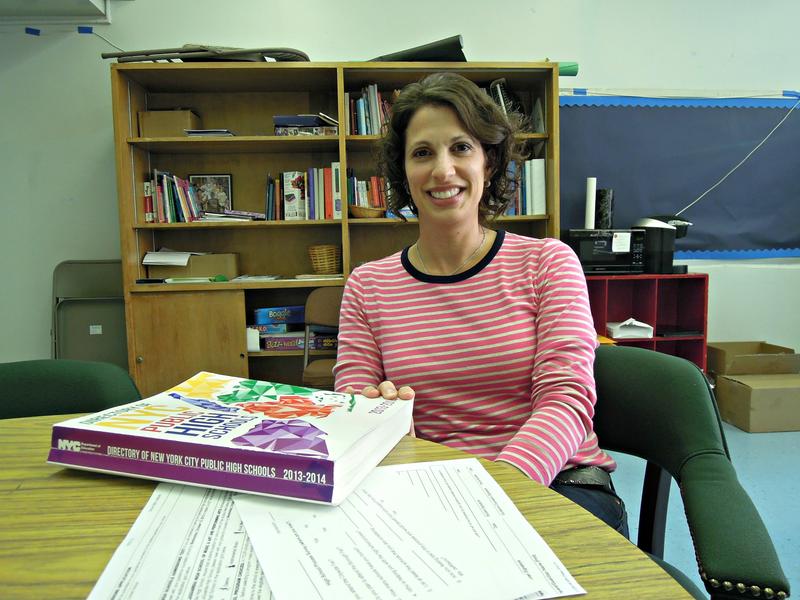 In a system with more than 450 school options, the high school application process in New York City presents a unique challenge for students and their families. The tours, auditions, tests and paperwork - it's a lot for anyone, much less a young teenager contemplating their future in high school and beyond.
SchoolBook spoke to a group of students recently about the selection process, and how they plan to rank schools. They mentioned academics, school size, commute times. And then there are the parents.
"My mom, she chose engineering for me," said Jonathan Paulino, an eighth-grader at J.H.S. 202 Robert H. Goddard in Queens. But his priority? "I want to play basketball, so I looked at high schools with good sports teams," he said.
"They all have their own different personalities, their own interests and there's a school out there for all of them," said Erin Hill, a school counselor at M.S. M245 The Computer School on the Upper West Side. "They need to understand that they can do well in any of them."
Faith Morrisson, who attends M.S. 596 Peace Academy, said she's focused on schools with an emphasis on math and science. While researching high schools takes a lot of work, she said it's hard to imagine any other system.
"I honestly don't know how, in suburbs, how everybody just go to one big school," she said.
Kashanti Keise, a ninth-grader at In-Tech Academy in the Bronx, agreed.
"It's way better than going to a zoned school," she said. "But it's also a lot harder. It's like applying for colleges."
Students rank up to 12 schools on their applications in order of preference. The city uses a computer matching system to place them in one school. It's possible to be accepted to more than one school but only if the student also applied to the specialized high schools and/or an audition school. 
Last year,  the vast majority of students got a high school match; just less than half got their top choice. About 10 percent did not match at all in the first round and had to try again in the spring. To hear more from students knee-deep in the process, click play on the audio player above.