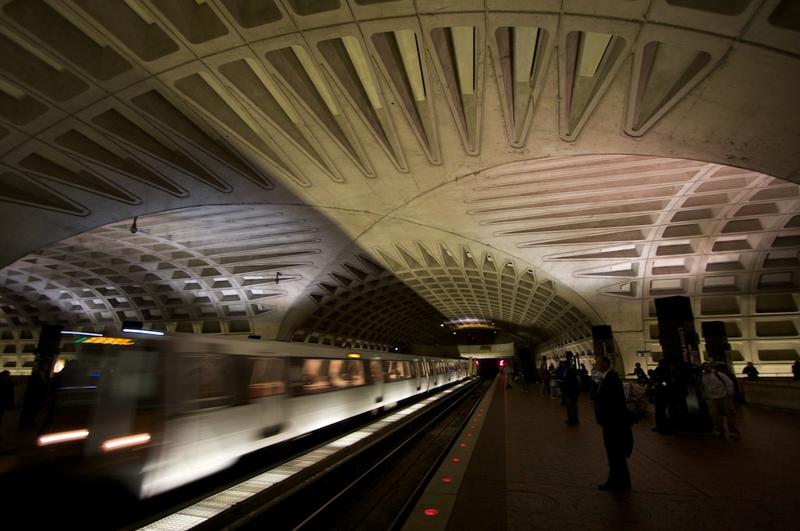 Metro will be getting more funding from the three jurisdictions it serves.
After Gov. Martin O'Malley, Gov. Terry McAuliffe, and D.C. Mayor Vincent Gray met privately in Arlington Wednesday, the three Democratic executives announced they had reached an agreement in principle to each provide $25 million for Metro's FY2015 budget. The money would be used to upgrade Metro's infrastructure to handle longer trains. The transit authority's goal is to run only eight-car trains during rush hour by 2025. Currently about a third of rush hour trains consist of eight cars instead of six.
"It is a very strong sign to the federal government that the region is working together and they are putting money on the table for it," Virginia Governor McAuliffe said. "We have issues because the rail cars are so full today. We need these eight-car trains."
The $75 million commitment is on top of what the three jurisdictions already are contributing to Metro's capital improvement program to rebuild the system after years of deferred maintenance. The new money would boost Metro's 2025 'Momentum' plan to address expected job and population growth in the Washington, D.C. region.
"This allows us to move forward with infrastructure improvements needed to go to eight-car trains. It shows not only to the people in the region but also to federal leaders that there is a commitment on the part of local jurisdictions to go forward with Metro 2025," said Metro general manager Richard Sarles. "This allows us to go forward with the infrastructure improvements that we have to make with regard to traction power to get ready for [rail] cars in the future."
The prospect of large sums coming from the federal government is not promising. The federal Highway Trust Fund, which also pays for public transit projects, is on its way to insolvency this summer, as President Obama warned in a speech on Wednesday . The MAP-21 grant program, which provides funding to support Metro's ongoing rebuilding effort, is set to expire at the end of September. To make the funding future even cloudier, the current Capital Funding Agreement that requires D.C., Maryland, and Virginia to each provide $50 million annually toward Metro's rebuilding program expires at the end of FY2016.
To realize the goals of 'Metro 2025' the transit authority needs $500 million per year from Congress and its jurisdictions. As part of that program, Metro has until August 2015 to exercise an option to purchase 220 7000 Series rail cars.
The new chairwoman of Metro's Riders' Advisory Council praised the announcement by McAuliffe, O'Malley, and Gray.
"Hooray and keep the money coming," said chair Carol Carter Walker, who said one of the most common complaints of riders involves crowded trains. "A lot of riders are dealing with not being able to get on trains at their nearest Metro stop. Riders at the Gallery Place station have such a narrow platform that they are really afraid for their own safety."