SchoolBook
How a Legal Footnote Stymied Efforts to Desegregate New York City Schools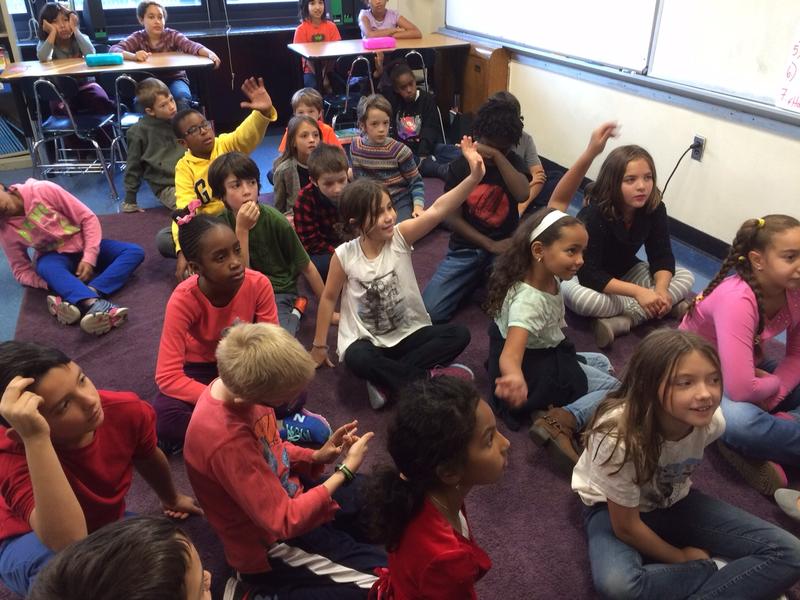 From the Bronx to Central Brooklyn, many children are racially isolated at their local elementary schools, as highlighted in last year's UCLA study that named New York City the most segregated school district in the nation. What city officials plan to do about it, if anything, is another matter.
This week, an education panel recommended the removal of a footnote from enrollment regulations, a move that may clear the path for school integration experiments around town.
Because of a confluence of trends any New Yorker would recognize — overcrowding, rapid development, the choice of whiter, wealthier families to raise their children in the city — parents and school leaders have become increasingly concerned about segregation. 
Several principals in Manhattan and Brooklyn suggested diversity plans that set aside seats for low-income students. Some community groups wanted entire districts to keep a percentage of seats in each school for low-income students and then let incoming families rank their preferred schools - a system known as controlled choice used in Cambridge, Massachusetts.
But none of these plans was approved. Why? Many observers point to one sentence in the enrollment regulations: "Race may be considered as a factor in school enrollment only where required by court order."
This sentence was inserted as a footnote in response to a 2007 Supreme Court ruling. On Tuesday, the Panel for Educational Policy voted to recommend removing it.
The landmark case, Parents Involved in Community Schools v. Seattle School District No. 1, combined cases from Seattle and Louisville where families wanted to integrate their public schools. The Court ruled their enrollment plans were unconstitutional because they relied too heavily on students' race.
Some civil rights lawyers said the city went too far with the footnote's language, and that it had a chilling effect on any effort to integrate the schools. They noted that Justice Anthony Kennedy, who concurred with the Court's majority, wrote a separate opinion that suggested other ways of achieving racial diversity.
John Brittain, an expert on integration efforts and a professor at the University of the District of Columbia's David A. Clarke School of Law, said the city could assign kids to schools based on multiple variables, "such as social and economic status, such as the education attainment level of the mother, such as special needs for the child," he noted.
Elana Sigall, a Columbia University and Teachers College professor and former policy officer at the city's Department of Education, agreed New York City could use socioeconomic status in school enrollment policies. But it won't be easy, she warned.
"Because this is a bit uncharted territory, it takes a lot of courage to try things and see how they play out," she said. "And I think the other piece is that there's a lot of political pressure still in this country, not to do these things."
At the Academy of Arts and Letters, in Fort Greene, Principal John O'Reilly has proposed setting aside 40 percent of remaining kindergarten seats for low-income students, after giving priority to siblings. His school is not zoned for just one neighborhood, it's open to all students in Brooklyn's District 13.
As Fort Greene and other parts of the district attract many more affluent families, O'Reilly said his school's demographics have shifted. Today, about 50 percent of kindergarten students are white. More striking, O'Reilly said, a key socioeconomic indicator, the number of kids eligible for free and reduced price lunch, fell from 70 percent to 30 percent in the last seven years.
Because race and income levels are so closely connected, O'Reilly said preserving seats for children who qualify for free and reduced price lunch would maintain diversity. He described that goal as good for the children, on both social and educational fronts. 
"If they're with each other, they're going to be vibrant and loving towards one another cause they're going to know each other," he said of his students. "But it's also a way of kind of curbing some of the really disruptive power and disruptive feelings and forces of gentrification.
Officially, the Department of Education said it's still reviewing various diversity proposals. When asked about the plans recently, Mayor Bill de Blasio sounded less than enthusiastic.
"We want to be creative, we want to see if there are other ways we can further this work cause it really is historic and necessary work," he said in September. "But we also don't have the perfect solution yet."
Now that the footnote barring race from enrollment decisions is on its way out, some parent and community groups told WNYC they wanted the city to go even further, and establish guidelines that affirmatively support diversity and integration plans.