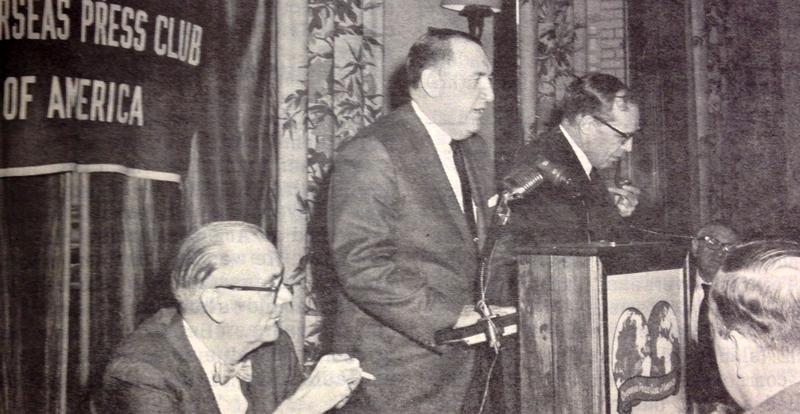 This episode is from the WNYC archives. It may contain language which is no longer politically or socially appropriate.
Edward J. Fitgerald, Director of the Manhattan District Internal Revenue Service discusses his role working with developing nations to establish tax collection. He previously work with countries in Africa and is currently working in Latin America. Liaisons from the US IRS are working though out Latin America to establish and enforce tax laws. He also lays out plans for the Inter-American Center for Tax Administrators, this effort is headed by Stanley S. Surrey, Assistant Secretary of the Treasury.

The program in Latin America began with the 1961 Alliance for Progress program, which works with 21 countries.

Fitzgerald cites specific examples of positive improvement in the tax laws or collection.

He encourages reporters visiting countries abroad make an effort to visit the "tax man" - who tend to be nice people.

Close at 26:00 minutes in, followed by several minutes of music.

At 31:30 in recording picks back up with the question and answer portion of the program.
Audio courtesy of the NYC Municipal Archives WNYC Collection
WNYC archives id: 72257
Municipal archives id: T3506