The Takeaway
Education Sec. Arne Duncan on The Future of Learning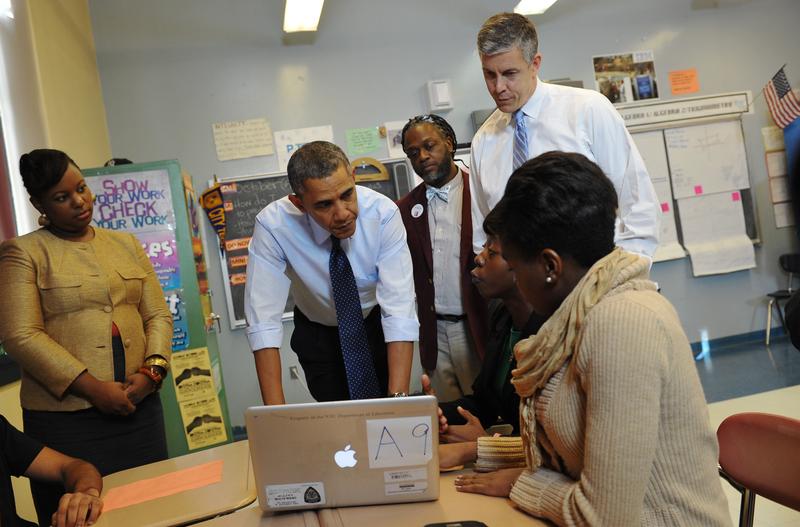 A coalition of mayors and brain scientists are trying to get the U.S. government to make early childhood education both a priority and a right in America. This is just one of the many initiatives rolled out at the 82nd Annual U.S. Conference of Mayors meeting this week in Dallas.
This initiative, called Early Childhood Nation, would be the first to incorporate the latest brain science into actual pre-school programs. This program also aims to help public schools prepare kids to start kindergarten, and it addresses the need for day care. Early Childhood Nation is funded by the Bezos Family Foundation, which is already funding  actual programs for schools and home called Vroom.
Education Secretary Arne Duncan supports the program, which got a unanimous vote of approval from the U.S. Conference of Mayors this week. He sat down exclusively to talk about early childhood education with The Takeaway while we were in Dallas earlier this week.